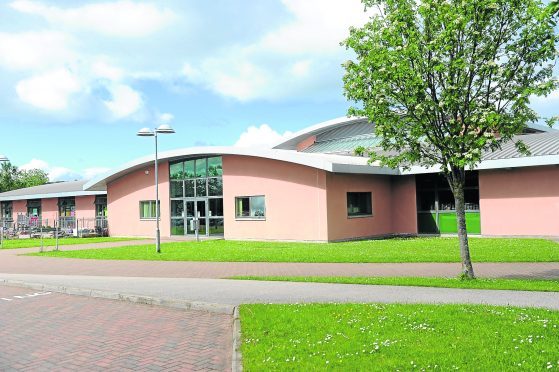 Distraught pupils returned to their school after the holiday weekend to discover "mindless" vandals had smashed up a garden they had planted.
The culprits struck at Strathburn School in Inverurie and damaged a number of trees that were recently planted.
The trees had been donated by the Woodland Trust Scotland which was working with the school on a long-term planting project.
Head teacher Barbara Milne said: "Sadly, we returned to school following the long Easter weekend, to find a number of trees that were recently planted have been badly damaged.
"The trees were planted by the children as part of a project with the Woodland Trust and should have been around for many future generations of children attending the school.
"The matter has been reported to the police and we will hopefully see an end to this mindless destruction."
Police are now appealing for information following the incident.
PC James Stewart said: "The trees had been planted by pupils at the school and have been damaged beyond repair.
"This act of vandalism is completely mindless and is not only extremely upsetting for the school community but will be costly to remedy."
Earlier this month, an eco-garden at Hill of Banchory Primary School had been targeted by vandals three times in just two months.
And in January, the P&J revealed in January that damage to schools accounted for 40% of vandalism repair costs for the authority in the past two years.
The total cost of repairs paid by the authority was £67,617, with the damage to schools totalling £26,330.
George Anderson, of Woodland Trust Scotland, said: "It is disheartening to hear that these trees have been destroyed by vandals. We know everyone who plants with us makes a terrific connection with the trees they have put in the ground.
"We hope the school will apply for more free trees so that we can get replacements in the ground.
"Climate change is high on everyone's minds at the moment, and of course one of the best ways of fighting climate change is to plant more trees. They are great at soaking up carbon from the atmosphere."