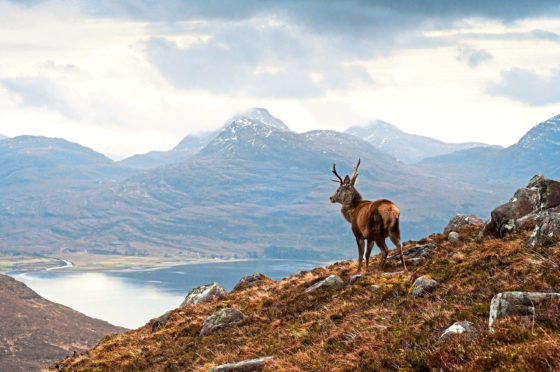 With millions indoors across Scotland, people are living in a time of stilled streets, tranquil shorelines and deserted forest trails.
And it has been suggested that a change in animal behaviour could be among the vast global consequences of the lockdown.
A horde of wild turkey have been seen scuttling past an empty school in California, raccoons spotted roaming an empty beach in Panama, and in Japan photos have captured inquisitive deer venturing into the city of Nara from a nearby national park.
A deer walks across a pedestrian crossing in Nara, Japan. Photograph: Jae C Hong/AP#COVIDー19 pic.twitter.com/dnhN5V7FHF

— Mary Lou (@madam_shou) March 25, 2020
In Scotland there is a chance that animals, sensitive to the noise and disturbance created by humans, could return to former habitats which are now free of people.
Last night Professor Des Thompson, Scottish Natural Heritage's principal adviser on science and biodiversity, shared his views.
He said: "Much of Scotland's wildlife will not be affected by the coronavirus restrictions, but it will depend how long this crisis lasts – and there are likely to be both positive and negative impacts.
"For example, there will be limited opportunities to control invasive species, potentially causing damage to other wildlife and habitats.
"But we may also see animals which are sensitive to disturbance returning to areas they formerly occupied, as well as being more active in the daytime."
The charity predicts that animals such as deer might be spotted more on golf courses, parks and roadsides and that dolphins and porpoises might spend more time closer to coastal towns and cities.
Timid species such as golden eagles might more often frequent places with less human activity than usual and other birds, such as peregrine falcons, could return to traditional nesting spots.
However, the charity also warns there could be more predation on ground nesting birds without control, and says that conservationists and wildlife volunteers are now extremely limited in how they can survey, monitor, manage and study wildlife.
Across the globe, in countries already on lockdown, the rhythms of urban and rural wildlife have dramatically changed as animals explore land usually swarming with humans.
In Europe, dolphins have returned in greater numbers to the Italian port of Cagliari thanks to the absence of cruise ships, and wild boars have made the quiet, deserted Barcelona streets their own.
Coronavirus in Catalonia — Boars descend from the mountains to the very center of Barcelona, after several days of people being locked at homepic.twitter.com/6IRFzl2cKz

— Alfons López Tena (@alfonslopeztena) March 19, 2020
Speaking to the Guardian about the effects of the lockdown on urban wildlife, Seth Magle, who directs the Urban Wildlife Institute at the Lincoln Park Zoo said: "Normally, animals live in the parts of our cities that we don't use.
"It makes them an unseen presence, kind of like ghosts.
"As they said in Jurassic Park, life tends to find a way.
"If anything, these times may serve as a reminder that animals have always lived in our area.
"We may not think of our cities as a part of nature, but they are."
Coyotes are being seen on the empty streets of San Francisco https://t.co/aaCdoySMRA pic.twitter.com/RzGpFwTDxx

— SFGate (@SFGate) March 26, 2020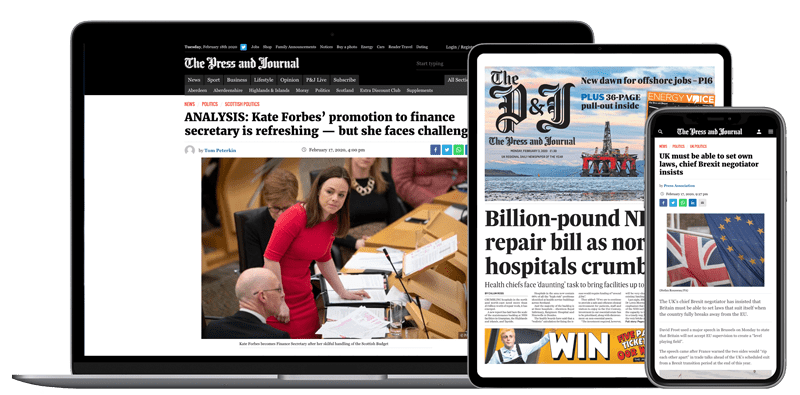 Help support quality local journalism … become a digital subscriber to The Press and Journal
For as little as £5.99 a month you can access all of our content, including Premium articles.
Subscribe