A cricket captain collapsed and died during a cup match, despite the efforts of a rival teammate to save him.
Inverurie Cricket Club captain Kenneth MacLeod, who suffered from cardiomyopathy, took ill during a game against Crathie on Saturday.
Desperate players raced to save him, but he could not be revived.
Yesterday, fellow cricketers paid tribute to the keen sportsman and described him as being "full of life" and the "best of company".
Mr MacLeod, who is believed to be in his early 50s, had opened the batting for Inverurie in the second innings of the weekend's match at Balmoral.
However, after being dismissed, he collapsed and was attended to by one of the Crathie players with medical training.
The game was immediately abandoned.
Fellow cricketer John Jessiman said: "He was playing cricket as normal and had been batting but he was just out and was walking back to the pavilion when he collapsed.
"I think he did try to come back around but it was just an incredibly difficult situation for everybody.
"Kenny has been playing for a long, long while, I think he followed his father into cricket and he really loved the sport."
Last night Andrew Stalker, secretary of the Inverurie Cricket Club, said: "Kenneth was a true gentleman, a great captain and a big part of the club.
"Ourselves and Crathie are still in shock at what happened and so is the wider cricket community.
"We've had a lot of messages of support coming in both in person and in social media and were are very grateful for that."
Another friend from the game said: "Kenny was full of life and he loved cricket. He was at Mannofield just a few weeks ago to see Aberdeenshire play Kelburne in the Scottish Cup.
"This is terrible news."
Mr MacLeod moved from Paisley to Aberdeenshire in 2011, and worked as the operations director for Barratt Homes.
He was a long-time player and president of Kelburne Cricket Club, and although he had initially planned to concentrate on golf when he moved to the north-east, his love of cricket soon drew him back to the game and he joined Inverurie for the 2012 season.
In a statement, the Aberdeenshire Cricket Authority said: "Our sincere condolences are with Kenny's family and friends.
"He was an uncomplicated cricketer – see the ball and hit it straight, as hard as possible, and he certainly did that better than most.
"Off the field he was the best of company, always convivial and at the heart of the club socially as well as competitively. He took on the captaincy for the 2016 season and the team was undefeated going into the match against Crathie on May 28.
"After a typically forthright innings, Kenny was taken ill with complications from his cardiomyopathy, as he left the field of play. It was of great comfort to his family to know that he received immediate professional attention and was given the best chance of survival. Kenny will be sadly missed."
Cricket clubs across the country have shared their sympathy for Mr MacLeod's loved ones, and Methlick will hold a minute's silence before their game with Crathie on Saturday.
Qasim Sheikh, of Scotland and Kelburne, added: "I spoke with many of the club members on Sunday and they were all deeply saddened by his passing and everybody agreed he was a top guy. My thoughts are with his family."
Majid Haq, Scotland's most-capped player, said: "This is very sad news because he was held in very high regard at Kelburne and elsewhere. It puts cricket in perspective."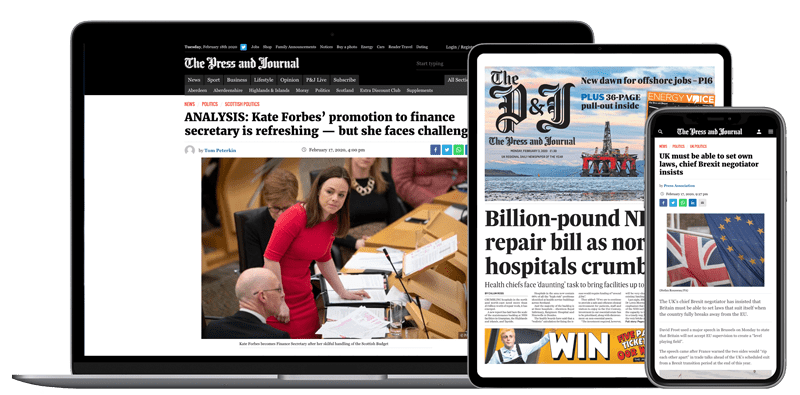 Help support quality local journalism … become a digital subscriber to The Press and Journal
For as little as £5.99 a month you can access all of our content, including Premium articles.
Subscribe