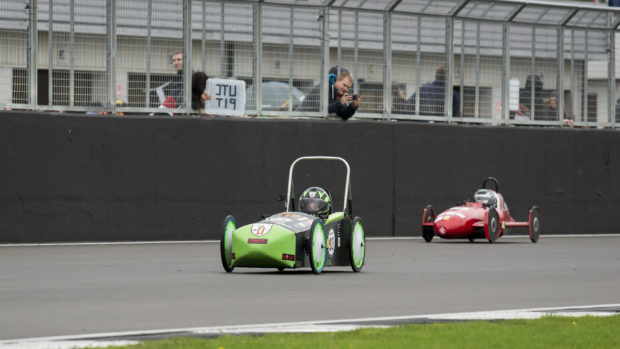 A team of young Aberdeenshire racers have been celebrated for their efforts in championing eco-friendly energy in Scottish Parliament.
The five Banchory Academy students built and raced their very own electric car, named 50 Shades of Green, at an international race at Silverstone on October 17, coming in 27th place out of 100 teams from across the globe.
The race was designed to encourage young people to learn more about science, technology engineering and maths and highlight the importance of clean energy.
Their success has now been hailed in Holyrood by Aberdeenshire West MSP, Alexander Burnett.
Mr Burnett said: "In just a few years, pupils have gone from building radio-controller electric cars to full-size engines.
"While the 22mph average speeds may not quite rival Formula One at the moment, the innovation that Banchory pupils have shown is surely just the start.
"I'm looking forward to what local pupils will be able to do with electric engines in another two years."