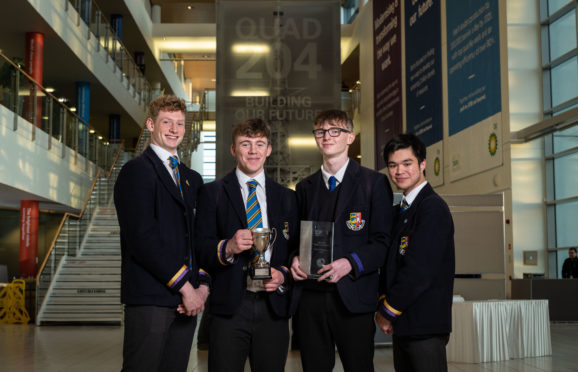 School students from across the north-east have had their physics, maths, chemistry and geology skills puts to the test in the final of a long-running competition.
Groups from 13 schools across Aberdeen and Aberdeenshire headed to BP's North Sea headquarters to compete in the last stage of this year's Stem in the Pipeline contest.
Organised by education charity Techfest, the programme encourages youngsters to take part in science, technology, engineering and maths, and consider a career in oil and gas.
This year the finalists were tasked with producing a development plan for a fictional oil field, which involved subsurface work, production profiling and calculating carbon dioxide emissions.
A team from Robert Gordon's College were crowned the winners.
Techfest managing director Sarah Chew said: "Stem in the Pipeline gives school pupils the chance to work with academics and industry experts to find out what it's really like to work in the oil and gas industry.
"The young people taking part are at the stage where they are considering their further education and career choices so it's a brilliant opportunity for them to learn about different roles available in the sector."
Ariel Flores, BP North Sea regional president, said: "The future for BP, and indeed the wider energy sector, needs talented people with a strong foundation in Stem subjects to help drive progress and innovation to solve some of the world's toughest challenges."