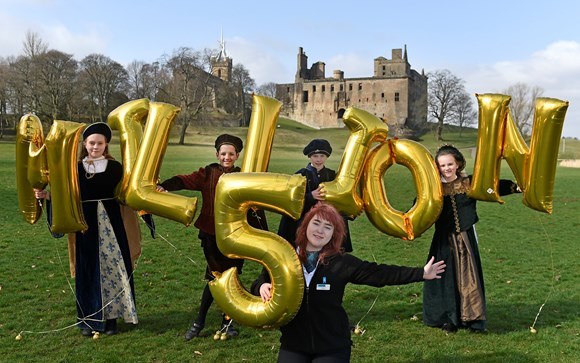 Heritage hotspots like Urquhart Castle and Fort George are enjoying a surge in visitor numbers.
The news comes as Historic Environment Scotland (HES) announces its footfall figures for the 2017/18 financial year.
Urquhart Castle – the iconic castle on the shores of Loch Ness – recorded a 22% increase in footfall as it welcomed over 480,000 visitors throughout the financial year.
The Highland fortress of Fort George also had an impressive showing, seeing a 24% surge in footfall.
More than five million people visited HES managed Historic Scotland attractions across the country during the 2017-18 period, a significant 17% uplift from 2016-17.
The record surge in numbers at sites across the length and breadth of the country is being attributed to growth in UK, European and overseas visitors, with a significant increase in Scots visiting sites.
Stephen Duncan, director of commercial and tourism at HES, said: "Our record breaking visitor figures, including across all of our top 10 sites, is a tremendous achievement for Scotland's heritage tourism sector, reflecting the continued interest shown by tourists and home-grown visitors to learn more about our rich Scottish heritage. The exchange rate, as well as strong airport numbers, have both contributed to the growing figures.
"It is an incredible achievement to celebrate record-breaking figures across our sites. This growing interest in Scotland's historic environment with visitors enjoying our rich cultural country looks set to continue.
"Thank you to all our dedicated staff who help to bring to life Scotland's past to every single one of our five million visitors."
Cabinet Secretary for Culture, Tourism and External Affairs Fiona Hyslop said: "These figures are very encouraging and suggest that 2018 is set to be another excellent, record-breaking year for our world-class attractions and Historic Scotland sites.
"From Orkney to the Borders, Scotland's diverse landscapes and iconic sites are of great importance to communities throughout the country, stimulating economic growth and further promoting our cultural heritage both in Scotland and internationally."
The announcement follows the recent publication of HES's investment plan, which sets out an investment programme to enhance the condition of sites and improve the experience of visitors, scheduled to run until 2022.
Significant investment in 2017 and 2018 has seen the upgrade of visitor facilities such as heating, toilets and lighting systems at a number of properties across the HES estate.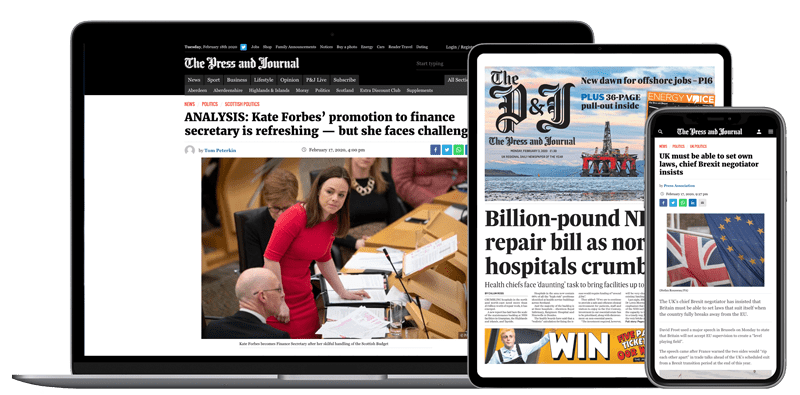 Help support quality local journalism … become a digital subscriber to The Press and Journal
For as little as £5.99 a month you can access all of our content, including Premium articles.
Subscribe