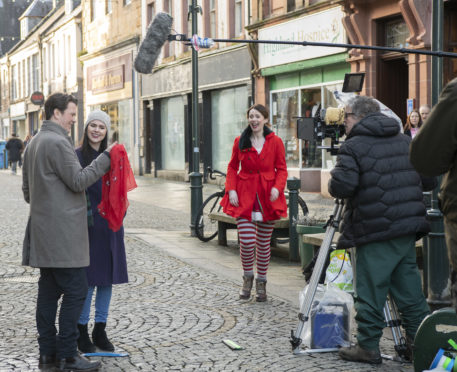 Scotland's first independent feature-length Christmas movie, Perfect Strangers, is being filmed in Lochaber.
Centred around a young man who gets "dumped" by his girlfriend immediately after proposing to her, a chance meeting with a "perfect stranger" may be the path to new love and happiness in a festive setting of the Scottish Highlands.
Relative newcomers Natalie Clark and Kenny Boyle play the leads, Jen and Rob, backed by an impressive cast of well-known and highly regarded actors.
They include Dr Who veterans,  Sylvester McCoy and Frazer Hines (perhaps better known as Joe Sugden in Emmerdale),  Sanjeev Kohli (Still Game) Clare Grogan (Gregory's Girl) and Caitlin Blackwood (a young Amy Pond in Dr Who).
The production team have battled appalling recent weather while filming in Glencoe over the last two weeks.
The crew appeared in Fort William High Street on Saturday to film the scenes which will appear at the beginning and end of the film, with the choir of the town's Duncansburgh Macintosh Church adding to the atmosphere by singing carols.
Director Ryan Hendrick said: "It's been a really incredible two weeks and I would like to thank everyone in the area who has been so helpful in putting up with us when we have been filming, especially in Glencoe.
"We are now just getting the final scenes and we are aiming to have the film released for December."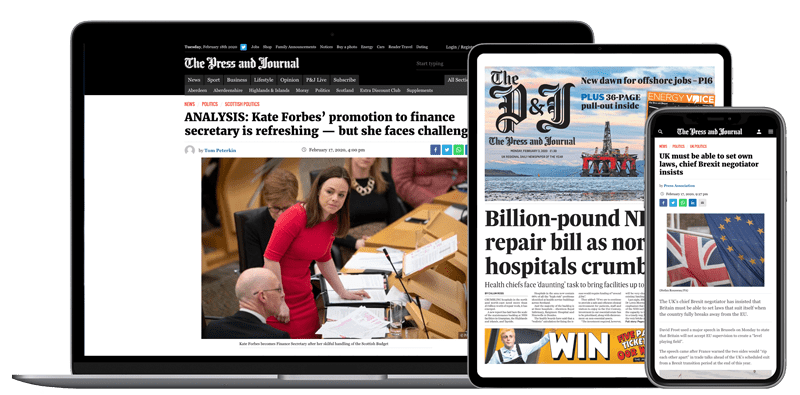 Help support quality local journalism … become a digital subscriber to The Press and Journal
For as little as £5.99 a month you can access all of our content, including Premium articles.
Subscribe