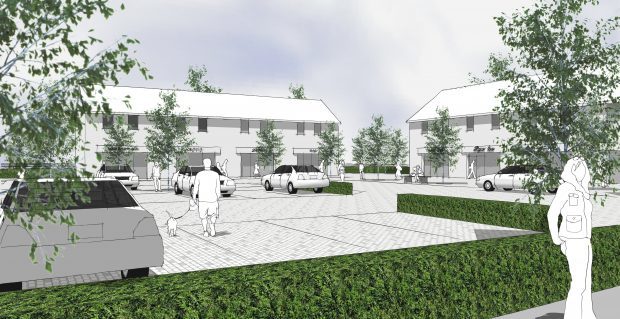 Revised plans for a previously controversial development in an Inverness suburb have been drawn up.
Tulloch Homes has lodged a planning application for a "neighbourhood centre" at Milton of Leys with Highland Council.
The company said the new plans follow "constructive feedback" from local residents.
The previous application was described as featuring "Soviet-style" design for its flats.
The development would be built on a site close to Milton of Leys Primary School.
A major adjustment in the plans is dropping the height of proposed apartment buildings from four to two storeys.
Also included is new shopping units, open play space, a pitch and a new classroom for the school.
Land would also be set aside for a new nursery and a care home.
George Fraser, Tulloch Homes chief executive, said: "We've been extremely active researching, designing and now implementing an amended application, building on good feedback received from the local community through consultation they were given the chance to inspect our original plan.
"In addition, we have been liaising closely with Highland Council planners on the proposed changes.
"We're very pleased with the new version, and we hope it will give us a fair wind in the planning process. The development of the hub will enhance the existing facilities of Milton of Leys, where we've already provided land for shops, a pharmacy and for the primary school itself.
"The Highland Council evaluation development is now extremely keen extend the school by creating a nursery centre to meet strong local demand."
"We have agreed in principal to transfer this land. This will also allow the school to extend the school by creating additional classrooms on the current school site."
The company faced a backlash over its previous application, with some locals even calling for a moratorium on house-building until new facilities are in place to help the area cope with a rising population.
Mr Fraser added:"We've been working on site at Milton of Leys for 17 years and it has been our largest single development and a highly successful one. Over two thousand people now live there and it is a settled community, playing its part in the expansion of Inverness.
"We're actively speaking to prospective operators in relation to the proposed care home, again we are all aware of such provision facilities are urgently required in Inverness."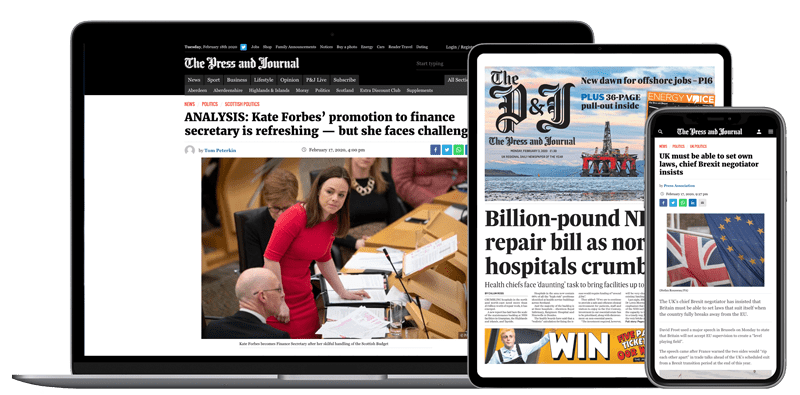 Help support quality local journalism … become a digital subscriber to The Press and Journal
For as little as £5.99 a month you can access all of our content, including Premium articles.
Subscribe