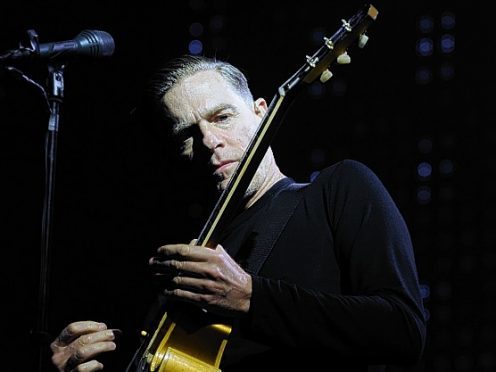 Details have been announced of what is set to be the busiest summer weekend of shows and festivities in Inverness's social calendar.
More than 20,000 people are expected to visit Bught Park area over the weekend to take in the Highland Games, a Bryan Adams Concert and the Inverness Gala.
It is also expected that the biggest mass Highland fling in games history will take place on Saturday.
Disabled drivers and local residents will be prioritized for the events, and able-bodied drivers will be encouraged to park in the city centre and walk there alongside the river.
This comes after fears earlier in the week that there would be parking problems in the city over the weekend.
Inverness Events and Festivals Working Group chairman, councillor Graham Ross, said: "After months of planning we are really looking forward to a weekend that looks certain to be remembered for many a year.
"We have a whole army of community volunteers, competitors, traders and performers coming to help us to deliver something really special this year, and with the help of local drivers we are confident that everybody is going to have a wonderful time."
The gates for the Highland Games will open on Saturday at 10.30am.
At noon, the City of Inverness and Inverness Royal British Legion pipe bands will march onto the field to herald the arrival of games chieftain, Provost Helen Carmichael.
During the opening ceremony, senior games judges, husband and wife team Neil and Elspeth Allen, will be inducted into the City of Inverness Highland Games Hall of Fame.
A special "tartan trek" parade of honour will also take place followed by a sponsored walk to raise funds for Mikeysline – a local text line set up to help young people dealing with depression and suicidal thoughts.
The "heavies" take to the field from 12.30pm with the hammer throw, preceding a build up to the "toss the caber" event at about 4.30pm and then the lifting of a 114Kg stone over a 5ft-high bar.
Spectators will also be able to visit a "clan village", and more than 40 stalls showcasing artisan foods and craft products from around the region. There will also be a zip slide to raise cash for Archie Highlands.
The Sunday gala will be open from 10am and includes a range of "have-a-go" events including Touch Rugby Sevens and shinty.
The Highlands' Strongest Man and Strongest Woman competitions take place at Bught Park stadium in the afternoon.
THE ROAD CLOSURES YOU NEED TO KNOW ABOUT
Bught Road will be closed from its junction with Bught Avenue along to Ness Walk Upper and along to its junction with Ballifeary Lane, between Friday at 6pm and Monday at 7am. It will also be closed next Saturday from 10am to midnight for the Olly Murs gig.
There will be a temporary one way restriction in place between Bught Road, from its junction with access to the Highland Archive Centre, to its junction with Bught Lane, from midnight Sunday to 7am on Monday.
Highland Council's Inverness Festivals programme has also published a map on Twitter highlighting suitable parking spots around the city for visitors to this weekend's events.
The council's own car park in Glenurquhart Road has 350 spaces, Rose Street multistorey and the adjacent retail park have a combined 1,106 spaces, Eastgate multi-storey has 1,350 and Strothers Lane has 58. Inverness deputy provost Bet McAllister has urged people to take trains, buses and taxis or park and walk from locations such as Rose Street multistorey or Morrisons supermarket.