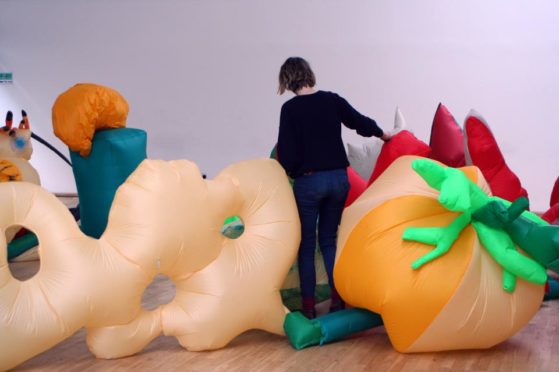 An Inverness gallery is hosting its first exhibition this week as part of the XpoNorth Festival.
Circus Artspace's inaugural show will launch within Inverness Creative Academy, the former Midmills Campus.
The exhibition, Parade, will kick start with a preview evening on Wednesday, between 4pm and 6pm.
The show features works by nine artists from Highland, Moray, Orkney, Aberdeenshire, Glasgow and London including both established artists and recent graduates.
They are Anne Bevan, Robyn Benson, Jack Catling, Marco Dessardo, Roos Dijkhuizen, Evija Laivina, Anna Kajos, Phoebe Roze and Fabiano Marques.
Organisers say the exhibition launches the Circus Artspace programme with a playful spirit of exploration and celebration, bringing together a diverse group of artists.
The show includes work ranging from sculptural installation and printmaking, through to film and performance.
A spokeswoman for the gallery said: "We are excited to open with a high quality and playful first group show, presenting work from nine invited artists, many of whom have international experience.
"An open invitation is extended to the public to visit our exhibition. We are keen to build an enthusiastic community to use and enjoy this dedicated space for contemporary visual arts in Inverness.
"It is with thanks to our generous Crowdfunder supporters and our partners, Wasps Studios, that we have been able to move ahead so quickly and launch the Circus Artspace programme."
The exhibition will run until July 13, and is open daily from 12-4pm, and until 6pm on Thursdays and Fridays.