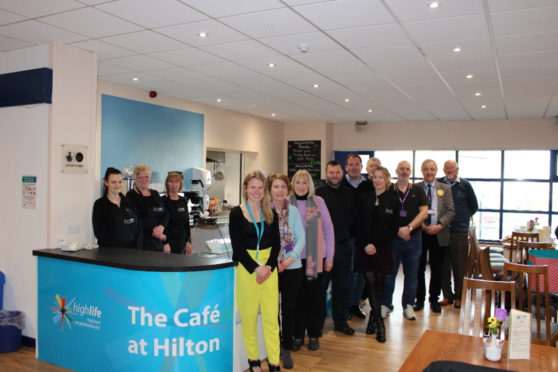 A city café has reopened for business after a fears it would close for good.
The venue, located within Hilton Community Centre in Inverness, welcomed its first customers of 2020 in the past few days after charity High Life Highland (HLH) took the reins.
The popular café was initially earmarked for closure in September and be replaced by vending machines after talks to safeguard its future broke down.
But HLH announced plans to expand its in-house catering services – and saved Hilton into the bargain.
Team leader Sharon Cameron said: "I am delighted that the café is back open again as it is an integral part of the Hilton community, I am looking forward to welcoming all our customers but particularly some who are in their eighties and really enjoy having the café as an opportunity to enjoy a cup of coffee and a chat."
HLH agreed to take the facility under its wing welcoming a wave of customers through the door during the week from 10am until 4pm.
All staff employed at the Oldtown Road facility will now operate under HLH following the transfer from Highland commercial operator Cobbs.
Chairman of High Life Highland (HLH) Ian Ross said: "I am really pleased to see this important community service re-opened to the public in such a short time. It is great to see the place busy and in full operation, with so many customers clearly pleased to have the facility available to them again.
"The staff have been extremely positive about the transfer to HLH and I would personally thank them for their support and assistance over the last week in getting the café re-opened slightly earlier than we'd planned."