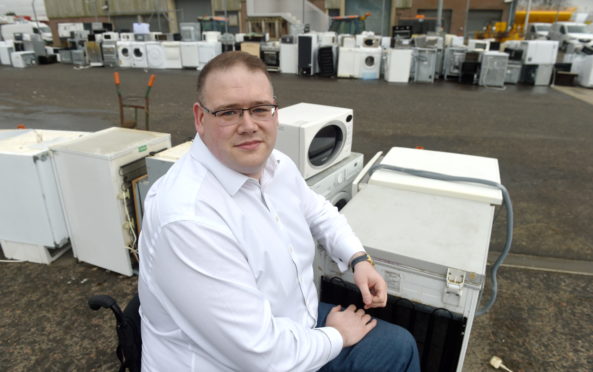 Drivers of twin-axle trailers and larger vehicles will no longer be turned away from council recycling centres when trying to dispose of domestic waste in a turn-round of council policy.
A motion by Inverness South councillor Andrew Jarvie won a narrow victory over an amendment by Lochaber councillor Allan Henderson, who proposed that the public should get four free permits a year to dispose of domestic waste using bigger vehicles.
There were irritable exchanges in the Highland Council chamber, with council administration members saying they were surprised that Mr Jarvie was proposing this change – which will deprive the council of income estimated at £15,000 – so soon after cuts of more than £11m had been agreed in this year's council budget.
Budget leader Alister Mackinnon said he 'couldn't believe the motion only seven days after agreeing the budget'.
Councillor Jimmy Gray blamed Mr Jarvie for merely seeking press coverage by putting forward his motion 'before the ink is dry' on the new budget, and in the face of the multiple challenges the council is facing.
Highland Council had agreed last year to ban the use of bigger vehicles and trailers longer than 8ft from dropping off domestic and DIY construction waste at Highland Council recycling centres.
Mr Jarvie said he was bringing forward his motion having received a number of complaints from the public.
He said: "The current policy is a broad brush approach which goes far beyond what we agreed at the budget – that we would target commercial waste being disposed of contrary to our rules.
"This original aim I wholly agree with. The loads are very heavy and cost us dearly.
"The wording [that was agreed] did not suggest to me that genuine householders would be prohibited from using trailers they incidentally own to dispose primarily of garden waste – garden waste has been the subject of every complaint I have received."
Mr Jarvie said fly-tipping opportunists have struck since the roll-out of the restrictions last November.
He said: "I have seen three adverts on various Inverness Facebook Groups offering waste collection for as little as £5 per 100 kg (220lb). I think we all know that any waste collected in this way is heading straight to the nearest layby and the Highlands are really just too lovely a place to let this happen."
He said the loss of £15,000 would be more than compensated for by lower and decreasing fuel costs.
Other councillors pointed out the unintended consequences of the restrictions for voluntary groups using big trailers for things like beach cleans and clearing rubbish from council estates.
In the vote Mr Jarvie's motion won by 28 votes to 26, with one abstention.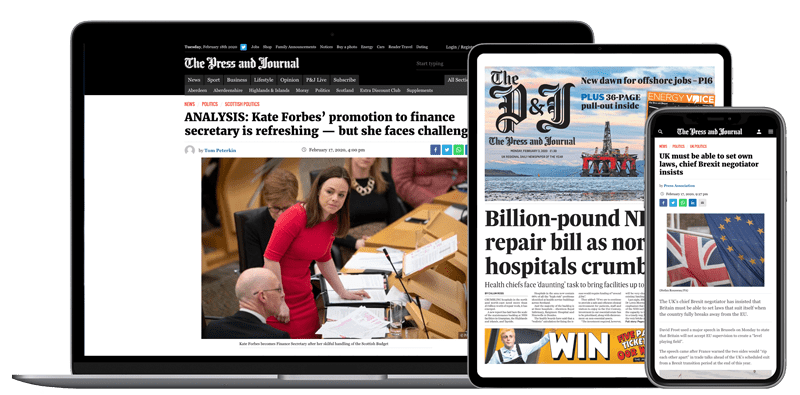 Help support quality local journalism … become a digital subscriber to The Press and Journal
For as little as £5.99 a month you can access all of our content, including Premium articles.
Subscribe