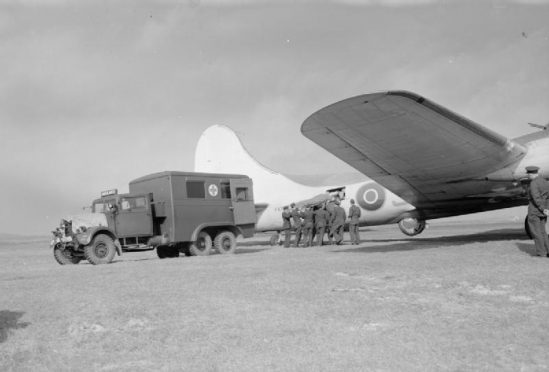 A new study is being carried out to look at the social and cultural importance of small airports to local communities.
Researchers from Robert Gordon University in Aberdeen will hold a photo exhibition at Benbecula Airport on the Western Isles from Tuesday to Saturday of next week to gather opinion from local people.
They will be invited to look at historical and more recent images of the airport and to share their memories and stories relating to it with Aberdeen Business School researchers Dr Graeme Baxter and Lyndsay Bloice.
Benbecula Airport, which currently operates passenger flights to Glasgow and Stornoway, has a long military history.
A Royal Air Force base was established there in World War II and in the 1950s, during the Cold War, the airfield became the control centre for the Hebrides rocket range.
The event is part of a larger research project with European funding on the importance of small airports.
SPARA 2020 (Smart Peripheral and Remote Airports) brings together partners from Scotland, Ireland, Sweden, Norway and Australia to improve the public service provision of airports.
Ms Bloice said: "We will be studying small airports across Northern Europe, in Scotland, Ireland, Norway and Sweden.
"We're looking forward to hosting the exhibition and hearing from the local community about their memories of Benbecula Airport and their thoughts on the part the airport plays in their everyday lives."
Similar events at Kirkwall Airport on Orkney, Donegal Airport in Ireland, Sundsvall Timrå Airport in Sweden and on Skye.