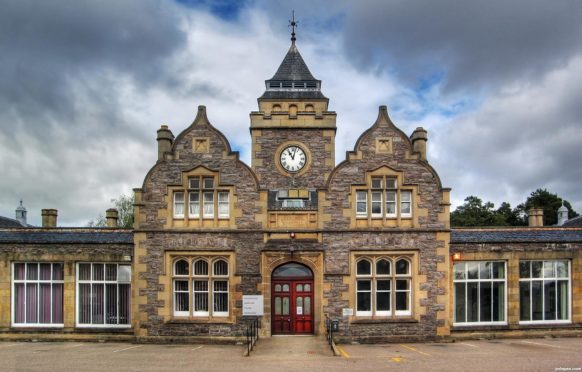 Developments have been made to try and secure the future of one of the most historical buildings in Forres.
Forres Community Council chairman, Graham Hilditch, said he was encouraged by the progress of the initiative to use the former Leanchoil Hospital that was closed in 2018 in Forres for the benefit of the community.
The Leanchoil Trust is in the process of being formed to aid the effort to preserve the historical building whilst using it to provide health and well-being services.
The soon-to-be trust have announced they are in talks with NHS Grampian regarding a community asset transfer after the site was recently valuated.
Further, talks are being held with charity Erskine, who wish to use the former hospital as a Veterans' Activity Centre and were so pleased with the condition of the building they have pledged to match some of the funding costs for its refurbishment.
The updates will be announced to residents of the town at a public briefing to be held on February 5. Locals of Forres are being urged to attend the meeting at the Town Hall.
At the briefing, residents will also be asked to participate in a community impact assessment, the results of which will be used to inform the inform the Scottish Land Funds Stage 2 application.
Major General Seymour Monro, of the current working group said: "Over the last few weeks' great headway has been made regarding the future of the former Leanchoil Hospital.
"In addition to Erskine's involvement, we are in discussion with Health and Social Care Moray and NHS Grampian about delivering health and wellbeing for the community in the refurbishment. This would be really innovative.
"This is why it is so important that people attend the meeting, so they can hear in full what the project is all about and how it will benefit not just Forres and its people, but potentially the wider community as well."