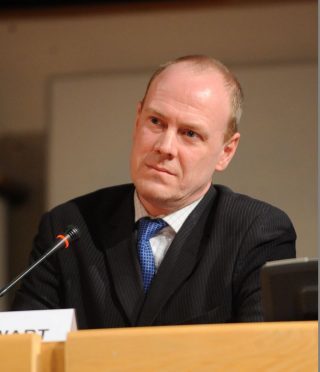 UK ministers were last night facing fresh demands to finally end the "scandal" of regional electricity charging that inflates power bills across the north and north-east.
Aberdeen Central MSP Kevin Stewart has written to Energy Secretary Greg Clark seeking action to stop the "injustice" of distribution costs.
Distribution charges account for about 18% of average bills and around 700,000 consumers across northern Scotland, including Grampian and the Highlands and islands, pay the highest rates in the UK.
For families on "economy 7" tariffs, the north of Scotland pays an average of £135 for the distribution, more than double the £66 paid in London.
The costs, labeled a "surcharge" by campaigners, are levied despite Scotland producing more energy that it needs, and remote communities in the north suffering from the highest levels of fuel poverty in the country.
After the Press and Journal campaigned for reform, the coalition government at Westminster pledged to introduce a new scheme to cut about £30 from average bills in the region in 2015, but the move was abandoned by the Tories after they formed a majority government later that year.
Mr Stewart, who is the minister for local government and housing in the SNP government at Holyrood, urged his Westminster counterparts to take action.
In the letter, he said: "I continue to be concerned that this has not been addressed, despite the issue being brought to the attention of several secretaries of state who have held sway over energy policy.
"I hope that you will be willing to step up and make a difference where so many of your predecessors have failed.
"I understand the increased cost of electricity can add several hundred pounds to the household bills of my constituents.
"A move to a more equitable transmission charge would make a huge difference to people that I represent, many of whom are already struggling with increasing costs of living."
A spokeswoman for the UK Government's Department for Business, Energy and Industrial Strategy, said: "The UK Government has already taken action to protect electricity consumers in the north of Scotland by retaining a support scheme which is worth an average of £41 annually for each household in the region.
"Moving away from the current approach of cost reflective network charges would risk an overall increase in network costs.
"Today we are taking action to bring down a further 11 million consumers' bills with our energy price cap bill, which we have just introduced into parliament."