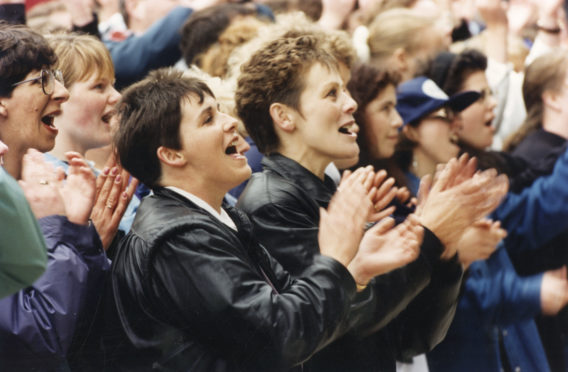 P&J reporter David Proctor dived into our archives to produce a feature about the day Tarlair hosted two of the country's biggest bands.
The article has sent many of our readers on a trip down memory lane to 1994 when Runrig and Wet Wet Wet took to the stage.
FROM THE ARCHIVES: The day Tarlair hosted two of the country's biggest bands
We asked for your memories of that weekend – and you have supplied some brilliant anecdotes.
Here is a selection of our favourites:
"Amazing weekend. I remember watching Jethro Tull at Tarlair also. Great atmosphere. We partied all night. Was such a shame when it all came to an end."
"Remember it well…was a brilliant weekend, up there Friday to the caravan site, pouring rain, window in car wouldn't close so inside car got soaked (not even my car it was my sisters ?) but you know what, it was the best music weekend I have had and both bands sets and acoustics around the cliffs were absolutely amazing."
"I was 16 at the time and went to see Wet Wet Wet with my best friend from school. We had a magic day. I couldn't believe they had come to perform at Macduff. Their song Love Is All Around was number 1 in the charts at the time."
"I was there – I remember sitting on the hill watching them. Fantastic weekend even with the rain for Runrig on the Friday – sun came out on Saturday for Wet Wet Wet ?"
"Had a fab weekend when Wet Wet Wet were at Tarlair. They arrived by helicopter and was absolutely buzzing and so was the village beforehand with people out for pre-gig drinks. Fab atmosphere and venue and the weather was in our favour."
"Remember we were there so early in the morning we heard Wet Wet Wet rehearsing. Then their mini bus came out of Tarlair and I chased after it!! Great memories."
"Was a great weekend I sat up on the cliffs listening to Runrig, was lots of people, they sounded fantastic, the rumbles coming up the cliff tops next day. We went to Wet Wet Wet, was such a great weekend."
"I remember being one of the crew of the Macduff fire appliance when we were turned out to pump out the pool pre-Runrig coming on stage as the pool had started to fill up with all the rain water soaking all the concert goers."
"We were there for Runrig…. Dolphins popped by to say hello and it poured rain but what an amazing night."
"Remember the noise of the screams when Marti took his hair out of his ponytail. Awesome day!"
You can read day two of David's series here: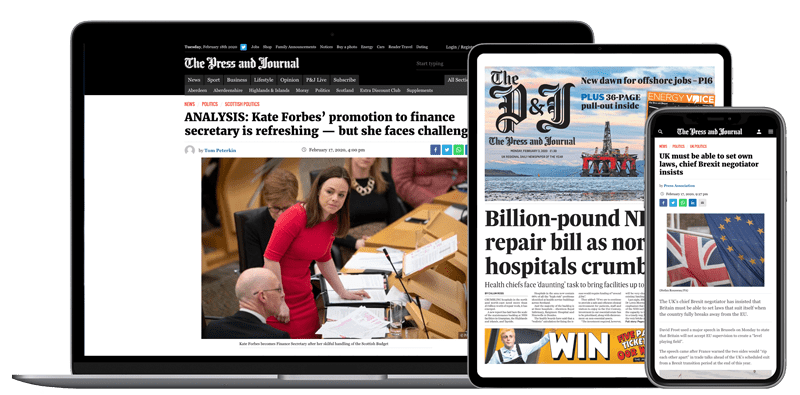 Help support quality local journalism … become a digital subscriber to The Press and Journal
For as little as £5.99 a month you can access all of our content, including Premium articles.
Subscribe