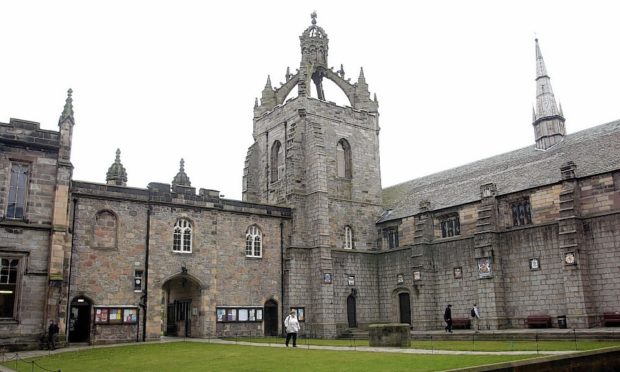 A ground-breaking surfer from the north-east reflected on a "bittersweet" day after overcoming tragedy to complete her degree.
Megan McKay graduated with a BSc in geology and petroleum geology but also was awarded a sporting "blue" for becoming the first ever Scottish surfer to win an international competition.
The 21-year-old, from Macduff, won the Nordic Games in Norway in 2017.
But despite the celebrations, Miss McKay admitted it was a "bittersweet day" without her twin brother, Ruairidh.
"During my second year, my twin brother Ruairidh died in a climbing accident," she said.
"I was on the verge of quitting my course there and then.
"But then I thought, no, he wouldn't have wanted me to quit, and so I used him as an inspiration to finish it.
"It's what he would do – he was in the Navy and always worked hard."
Miss McKay said that it was at that time that she discovered her passion for surfing.
She added: "I remember there was a moment when I was so close to going in to the office and saying 'right, I'm done, I need a year out to recover and heal.'
"At that moment I never thought I would graduate.
"But then I decided to carry on, and that's where surfing came into things.
"I surf for Scotland, and took part in a lot of competitions, and that kept me going, with things to look forward to and a purpose, really, as well as my studies.
"I've travelled all over Scotland for competitions, and also been to Norway and even Nicaragua – that was a bit warmer than Macduff."
Although Miss McKay plans to continue her surfing, she will have to fit it around her new job as a petro-physicist next week.
"It's a bittersweet day without Ruairidh here," she said.
"The way he lived his life, and being from a rural area, he always wanted to push himself out into the world, and that has motivated me to live my life for him as well."