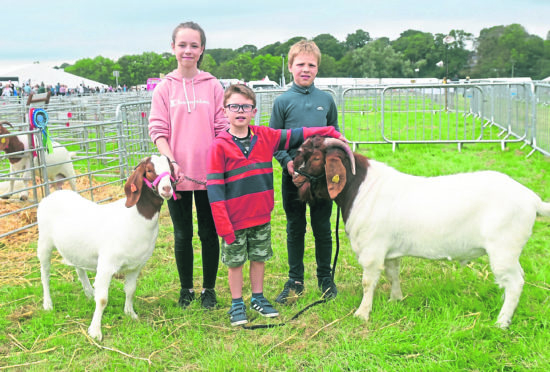 It's one of the most renowned events on the north east calendar.
So it wasn't surprising that thousands of people made light of the drizzle at The Haughs on the first day of The Turriff Show yesterday.
The sporadic showers did not remotely dampen the spirits of an eclectic variety of local food producers, who have taken centre stage at the annual event this year.
Organisers of Scotland's largest two-day agriculture show have increased efforts to make it more appealing to the casual tourist by increasing the food and drink offering.
But the crowds turned out in large numbers for the show's traditional events too ,including horse, pony, donkey and dog judging.
Hundreds of other animals were also on display, including goats, rabbits, guinea pigs and pigeons.
Today, the judges' attention will turn to cattle, sheep, poultry and Clydesdale horses competitions, prior to an overall champion of champions being chosen in the main ring.
Show president Graeme Mackie said: "It's been a great day. The approach road was queued this morning which was a good sign.
"We have a great following in the farming community, but we also want to expand on attractions for others too.
"It is a natural progression as an agricultural show to highlight the wonderful food and drink we are very lucky to have in this corner of Scotland.
"The feedback so far has been great."
The introduction of a new £70,000 pavilion meant more than double the number of companies from the north-east and north could parade their wares.
The facility has attracted new faces to the show and also enticed others who have been absent for some time to make a return.
Owner of Lumphanan-based Louise's Farm Kitchen, Louise Urquhart, had been to the event before, but never as a seller.
She said: "It is great they have expanded the food offering.
"I think a lot of people are now more interested in where their produce is coming from."
Another company there for the first time was Rizza's of Huntly.
The ice cream seller's Katherine Brewer said: "It's been really busy – this is so much bigger than we imagined.
"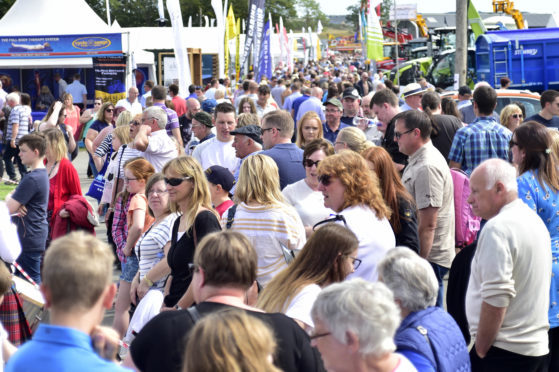 Hopefully, it opens up a new audience for us."
Gilli Allingham, who owns The Really Garlicky Company in Nairn, added: "The rain has been brilliant for us personally.
"People have come into the tent to stay dry and then have told us they've just been following their noses to find our garlic bread.
"It's been really busy. Non-stop."
Her firm returned after a 12-year absence, tempted by the increasing focus on local food and drink.
Expert chefs and butchers were also on hand to provide demonstrations of how to make the most of the Scottish produce on offer.
But not all the traders were as positive about the new food pavilion which, due to its size, is further from the main ring.
A long-time attendee, who did not want to be named, complained that footfall was markedly down on what they were used to at the show.
However, this perspective was vastly outweighed by companies voicing positive views.
And consumers were taken with the new offering too.
Fiona and Graeme Watson from Ellon attended to show their 10-month-old daughter some of the animals.
The couple said: "The food seems to be a higher standard with better stalls this year.
"The cheese and the beer have been pretty good and the children's facilities have been great as well."
Elgin pair Colin and Denise Sey added: "The show seems a lot bigger.
"We love a food tent. We came to let our son see the vintage cars and tractors as well as the rabbits and birds."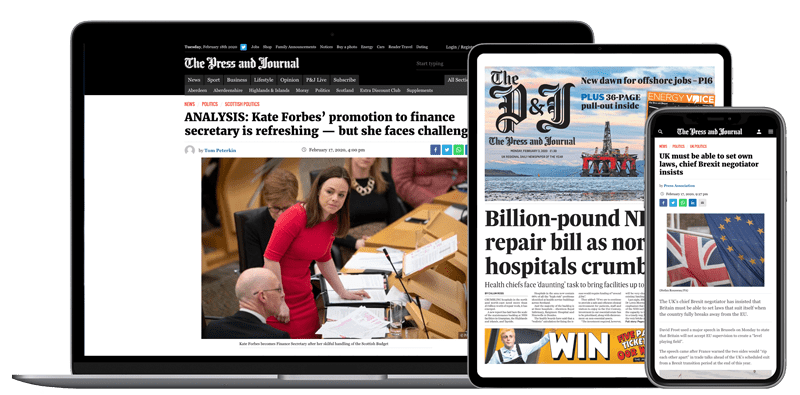 Help support quality local journalism … become a digital subscriber to The Press and Journal
For as little as £5.99 a month you can access all of our content, including Premium articles.
Subscribe