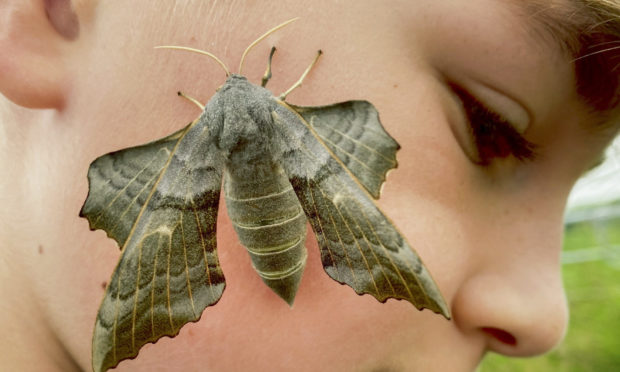 A huge moth had a 24-hour adventure when it was rescued from certain death by a little boy – before being nursed back to health and finding a mating partner.
The enormous hawkmoth was found at the side of the road by Noah Stevenson.
The 10-year-old feared it would be squashed by passing traffic and picked it up in his hand.
But the moth settled on Noah's ear, and stayed there for the duration of an hour-long walk with his family and two dogs.
When the family got back home in Alva, near Banff, they filled a water bottle with warm water and put the moth on it to help it revive.
And in the morning they were astonished to find the moth mating.
Noah said: "I have never seen one like that before, this was the first.
"It was just in my hand, then it crawled up to my ear.
"We took really good care of it."
As well as rescuing the moth, Noah and six-year-old brother Caleb helped to give a Shetland pony a bath in a river during the lockdown.
Mum Teresa, 33, said: "Noah attracts animals, he's such a gentle wee soul.
"He's always saving frogs and he rescued a frog and put it in a pond.
"We are enjoying life rather than running round like usual – the other day the boys took a Shetland pony for a bath in a river."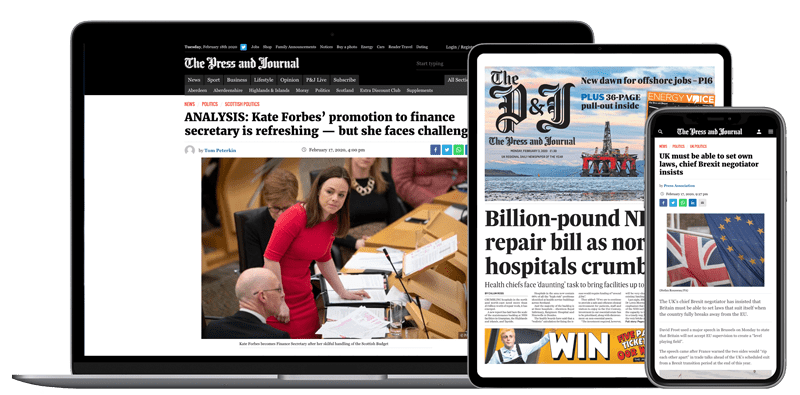 Help support quality local journalism … become a digital subscriber to The Press and Journal
For as little as £5.99 a month you can access all of our content, including Premium articles.
Subscribe