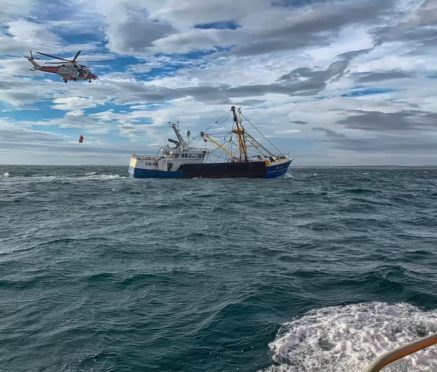 A person was airlifted to hospital this morning after sustaining serious injuries on a fishing boat in the north sea.
Emergency services, along with the coastguard and lifeboat crews were called out to Fraserburgh this morning shortly before 7.30am.
A crew member on board a fishing boat approximately three miles north-east of Fraserburgh sustained serious injuries.
The Fraserburgh life and coastguard crews were joined by the Aberdeen coastguard team for the operation, along with a search and rescue helicopter from Inverness.
The Scottish Fire and Rescue Service and Scottish Ambulance Service were both asked to assist.
After attempting to airlift the casualty off the boat, it was decided it would be too difficult to do that.
Instead, the boat was brought into the harbour, where the fire brigade got them off the boat and into the waiting rescue helicopter.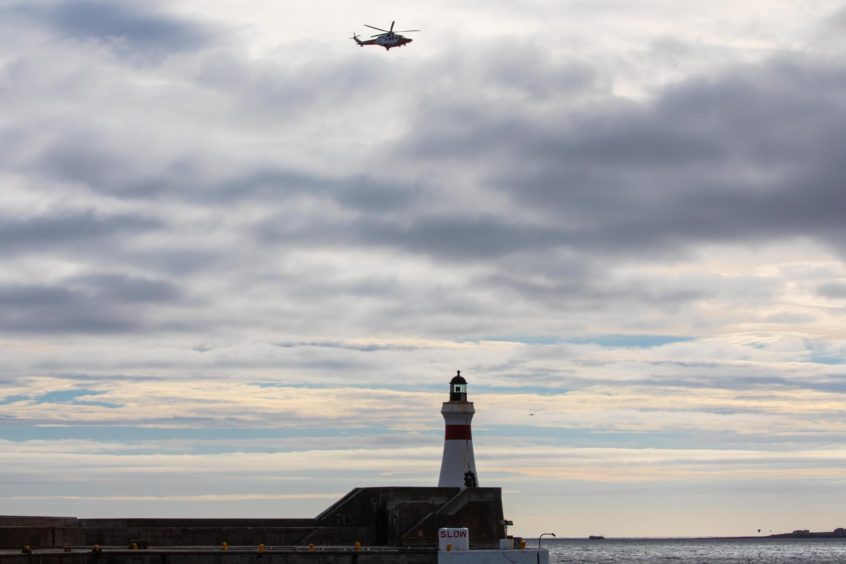 A statement from the Fraserburgh RNLI said: "It became clear early on that the best course of action was to get the rescue helicopter to airlift the casualty off the boat.
"The winchman was lowered onto the deck but it was obvious that it would be very difficult to lift the casualty from the deck.
"As they were close to port it was decided to bring the boat into the harbour and lift the casualty out then take him to ARI for treatment.
"Our lifeboat escorted the fishing boat into the harbour where the fire brigade managed to get the casualty off the boat into the waiting ambulance which had landed nearby.
"Well done to all the services involved, it was a great effort by all."
A spokeswoman for the Maritime and Coastguard Agency said: "HM Coastguard was called shortly before 7.30am today about a person who had become injured onboard a vessel 12 nautical miles east of Fraserburgh.
"Fraserburgh RNLI lifeboat, Aberdeen and Fraserburgh coastguard rescue teams and the coastguard search and rescue team from Inverness were sent.
"The vessel returned to Fraserburgh harbour and the person was transferred to a nearby landing site by Scottish Ambulance to be taken to Aberdeen Royal Infirmary by the coastguard rescue helicopter.
"Coastguards and Scottish Fire and Rescue Service assisted in the transfer."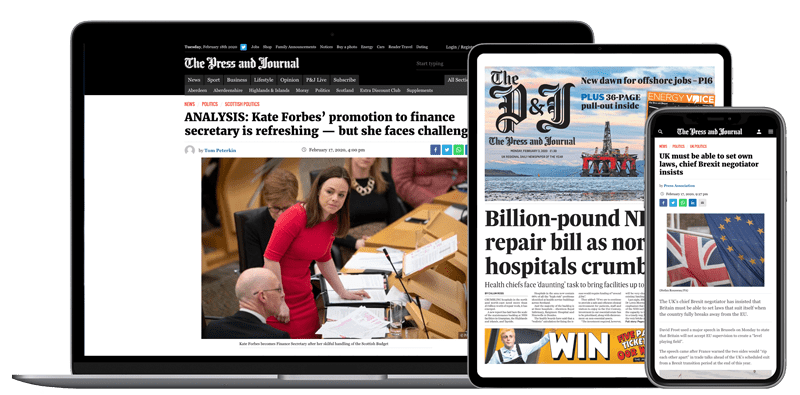 Help support quality local journalism … become a digital subscriber to The Press and Journal
For as little as £5.99 a month you can access all of our content, including Premium articles.
Subscribe