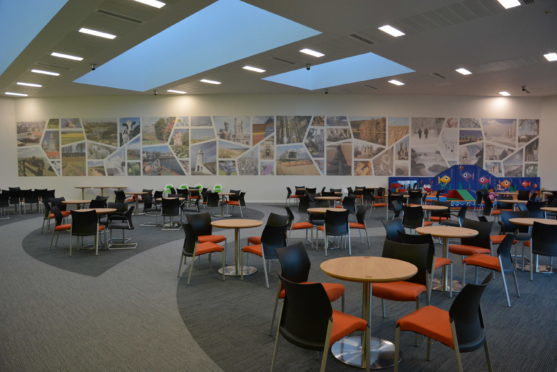 A north-east superjail has been branded an "expensive failure" after it emerged there are still no plans to bring back young offenders – four years after they were shifted following a riot.
HMP Grampian had only been open two months when a riot broke out in May 2014, resulting in all youths being transferred to YOI Polmont.
Prisoners caused £150,000 worth of damage during the 15-hour incident in the prison's Ellon wing.
But despite the jail being designed to house male, female and young offenders one roof to keep them close to their families, the Scottish Prison Service last night confirmed there was "no date set" for moving youths back to the north-east.
It is understood there also may be no need for the space, as the population of young male offenders has dropped. Official figures show there were 484 in 2014/15, when the prision opened, compared to 416 in 2016/17.
Last night, North East MSP Lewis Macdonald questioned the entire £140million jail, which replaced Craiginches in Aberdeen.
He said the idea of holding men, women and young offenders under one roof had "failed almost from day one."
The Labour MSP said: "Years have passed, sentences have been served, yet still the Scottish Government seems no nearer to deciding whether or not young offenders from the north-east should be held at HMP Grampian or continue to serve their sentences at
Polmont a hundred miles to the south.
"When SNP ministers took the bizarre decision to replace Craiginches Prison in Aberdeen with a new jail in Peterhead, then Justice Secretary Kenny MacAskill claimed that HMP Grampian would be a "community-facing prison," allowing male, female and young offenders from the Grampian area to be held in the same place. That plan failed almost from day one.
"It is time the current justice secretary, Michael Matheson, made up his mind either to return north-east young offenders to Grampian or to admit that the project of a 'community-facing prison' an hour north of Aberdeen has been an expensive failure."
Shadow justice secretary Liam Kerr demanded to know why so much money has been ploughed into a facility that is not being properly used.
He said: "One of the selling points was the ability to accommodate young offenders closer to their families to help with the rehabilitation process.
"It is very disappointing that HMP Grampian appears to be no closer to bringing these young people back.
"If the jail is not fit to accommodate these prisoners, then we must ask why, given the huge amount of money that was invested in this facility."
A Scottish Prison Service (SPS) spokeswoman said: "No date has yet been set for the return of male young offenders to the establishment.
"SPS wants to make sure that the regime and curriculum available for delivery at HMP & YOI Grampian is appropriate and aligned with our strategy for managing young people in custody prior to any return taking place."
Last month it emerged 66 prison officers had quit HMP Grampian since 2014, more than any other facility in Scotland.
In November last year, a report commissioned by SPS found the Peterhead superjail was operating on a "knife-edge" and relied on the good will of staff to operate.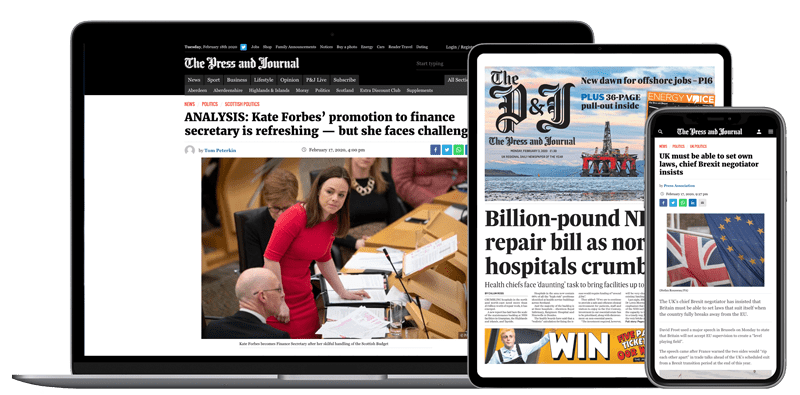 Help support quality local journalism … become a digital subscriber to The Press and Journal
For as little as £5.99 a month you can access all of our content, including Premium articles.
Subscribe