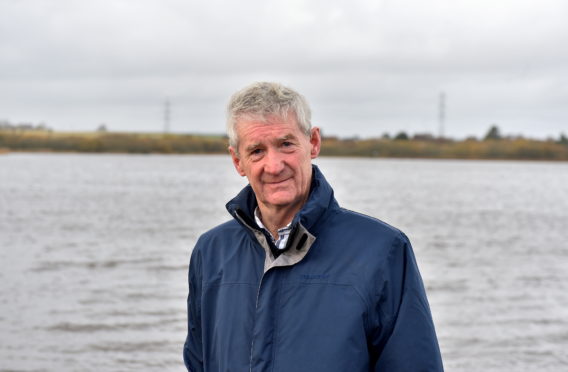 A furious war of words erupted last night over claims a north-east MSP used language that could "stoke xenophobia".
Maureen Watt, SNP MSP for Aberdeen South and North Kincardine, made the allegation against Conservative Peter Chapman in the Holyrood chamber yesterday.
She claimed that Mr Chapman had welcomed a new training facility at Peterhead fish market on the grounds that it would help "replace foreigners working in the industry with local youth".
But a spokesman for the Scottish Conservatives hit back last night, branding it an "outrageous claim", and insisting that Mr Chapman's words had been "grossly misrepresented".
The party added that Ms Watt had not even been present during the tour on November 2.
About 70% of workers in the north-east fish processing sector are from EU countries.
During environment questions in Holyrood, Ms Watt stood up and said that the incident had happened at the regular north-east fisheries development partnership meeting at the new Peterhead fish market.
She said: "They were shown new training space in the facility, which Tory MSP Peter Chapman welcomed on the basis that it would help replace foreigners working in the industry with local youth.
"Mr Chapman was reminded at the time that the fisheries development partnership has an equality policy, and that his comments were out of order."
She added that "discussions over the future of the fishing industry, especially in the context of Brexit, must be conducted in a way that does not discriminate or stoke xenophobia".
However, a spokesman for the Scottish Conservatives said: "Peter absolutely refutes Maureen Watt's outrageous claims and has been grossly misrepresented by her in the chamber.
"She was not even at the tour mentioned but seems happy to take up time in portfolio questions making personal insults.
"The unfounded allegation that Peter has something against non-UK workers, contained in Maureen Watt's uncorroborated comments, are a slur based on hearsay.
"She made out that officials spoke to Peter about his welcome for a new training suite – this did not happen.
"Peter has worked to extend English language courses for migrant workers in the north-east and is disgusted at basically being called a xenophobe.
"These questions are meant to be used to scrutinise the Scottish Government. But this used up valuable time to mislead the public."