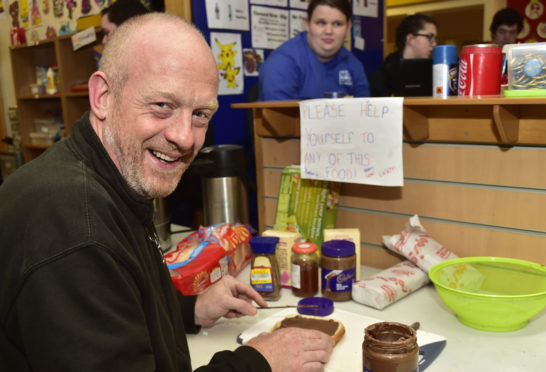 A north-east organisation which helps youngsters by teaching them circus skills has hailed 2018 a success.
Nearly 10,000 youngsters have worked with the team behind Modo, taking part in hundreds of workshops.
Anyone under the age of 25 is welcome to come along to the circus group for free and attend the associated Encounter Youth Cafe in Drummer's Corner.
At Encounter, teens have access to food, clothing, toiletries, school equipment, pool tables, and circus apparatus.
Youngsters also earned over 220 accredited awards celebrating their achievements in a range of fields.
Creative director of Modo, Martin Danziger, said: "While we are very proud of the public work and performances that Modo is involved in, some of our most important work often slips below the radar.
"Our educational work with young people, the support we can give to volunteers and the significant numbers of young people who we help to accredit and to move onto positive destinations makes a huge difference to those who engage with us.
"For many getting involved in Modo is the beginning of changing their lives for the better."
One parent, who did not want to be named, said: "I'm very glad my daughter got involved with Modo.
"The change in her has been amazing."
Encounter Youth Cafe had more than 150 kids attending on a weekly basis and Police Scotland reported a 46% reduction in crime in Drummer's Corner, which they accredit partly to the organisation.
Buchan area inspector George Cordiner said: "Modo has been a significant contributor the reduction in antisocial behaviour.
"Their tireless work in Peterhead town centre has been a great benefit to Police Scotland in both demand and resourcing.
"Modo have been able to engage and divert and large number of young people away from ASB which has had an overwhelming positive impact on the centre."
Over 2018, Modo have performed in 26 local shows and galas across Aberdeenshire, with their show Confusion of Tongues also playing at festivals in France and Italy.
The annual Aden-een was also the biggest and busiest to date.
Joanne Findlay, volunteer co-ordinator added: "2018 has been a fantastically busy year for Modo.
"We are hugely grateful to all our partners and supporters who have helped make this such a special year."