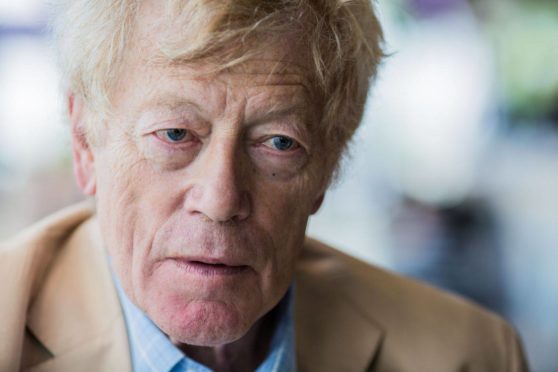 He was a man with myriad interests including politics and philosophy, and history and heritage.
But one of the heavyweights of 20th and 21st century philosophy, Sir Roger Scruton, has died, aged 75, following a six-month battle with cancer.
The polymath was widely recognised as one of the world's leading conservative thinkers, and wrote more than 50 books on philosophy, art, music, politics, literature, culture, sexuality and religion.
His most noted works include The Meaning of Conservatism (1980), Sexual Desire (1986), The Aesthetics of Music (1997) and How to be a Conservative (2014).
From 1982 to 2001, he was the editor of The Salisbury Review, and until the end of his life was a regular contributor to popular media, including The Times, The Spectator, and The New Statesman.
He embraced conservatism after witnessing the May 1968 student protests in France. He was in the Latin Quarter in Paris, watching students overturn cars, smash windows and tear up cobblestones when he "suddenly realised I was on the other side.
As he said: "What I saw was an unruly mob of self-indulgent middle-class hooligans.
"When I asked my friends what they wanted, what they were trying to achieve, all I got back was this ludicrous Marxist gobbledegook.
"I was disgusted by it, and thought there must be a way back to the defence of western civilization against these things.
"That's when I became a conservative. I knew I wanted to conserve things rather than pull them down."
Born in 1944, Sir Roger began teaching philosophy at Birkbeck College in the early Seventies, before becoming a founding member of the Conservative Philosophy Group, whose aim was to help propel Margaret Thatcher's Conservative Party to power.
In 1985 he was detained in Brno in Czechoslovakia before being expelled from the country for smuggling books and offering courses to dissidents in banned subjects.
But, after the fall of communism, Vaclav Havel, the Czech dissident-turned-president, awarded him the country's Medal of Merit.
In 2009 Scruton wrote and presented a much-talked-about BBC2 documentary, 'Why Beauty Matters', in which he argued that modern society had placed itself in peril by no longer valuing aesthetic qualities.
He was knighted by the Prince of Wales in 2016.
Just last month at a ceremony in London, Hungarian prime minister Viktor Orban awarded him with the country's Order of Merit for "defending Hungary against its unjust critics."
Prime Minister Boris Johnson said: "We have lost the greatest modern conservative thinker, who not only had the guts to say what he thought, but said it beautifully."