A politician has put forward proposals for a "new and radical way" of delivering banking services in rural communities.
Caithness, Sutherland and Easter Ross Lib Dem MP Jamie Stone has suggested a new solution to keep face-to-face services following the fresh round of RBS closures.
Mr Stone has written to the prime minister, chancellor and first minister to call for a system where banks share facilities through a jointly-owned subsidiary.
He said: "The time has come for a new and radical way of delivering face-to-face banking services in our communities.
"Rather than individual banks closing branches here and there – and attempting to take refuge in the stale 'use the local post office' plea – the separate banks in Scotland should be compelled to set up a jointly owned subsidiary which would have complete responsibility for face-to-face banking in Scotland.
"A jointly organised set-up would bring economies of scale in terms of a larger customer base in each community – and would also render far more affordable the local and accessible 'across the counter' links that we surely all seek to protect and enhance across Scotland."
Mr Stone, whose constituency is set to lose branches in branches in Wick, Tain and Tongue, said the system could work on the same model as cash machines and be backed by new laws.
He said the Royal charter that established the bank should be closely examined, as he believes there is a public responsibility to provide services to Scotland.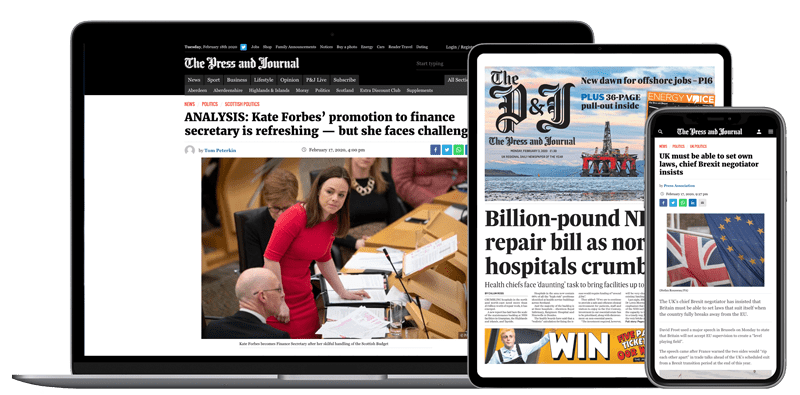 Help support quality local journalism … become a digital subscriber to The Press and Journal
For as little as £5.99 a month you can access all of our content, including Premium articles.
Subscribe