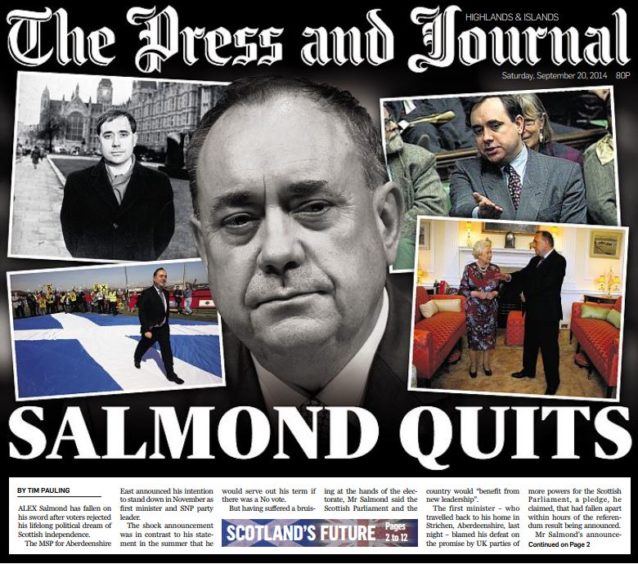 To mark five years since the Scottish independence referendum this week, we are taking a look at how we reported the crucial vote.
With the referendum result now clear, there was a lot to fit in to the Press and Journal on September 20, 2014.
Alex Salmond's resignation as First Minister sent shockwaves through the country and left many wondering what direction the SNP would end up taking.
FROM THE ARCHIVES: Salmond bullish as poll hints at no vote victory
While some commentators predicted their demise, most were sure that there would be a backlash and they were proved right when the party made huge gains in the 2015 Westminster election.
Five years on from one of the most turbulent weeks in Scottish political history, the issue remains far from settled and the smart money is on another referendum happening in the short to medium-term.
Take a look at how we reported Salmond's resignation in the paper on September 20, 2014 below.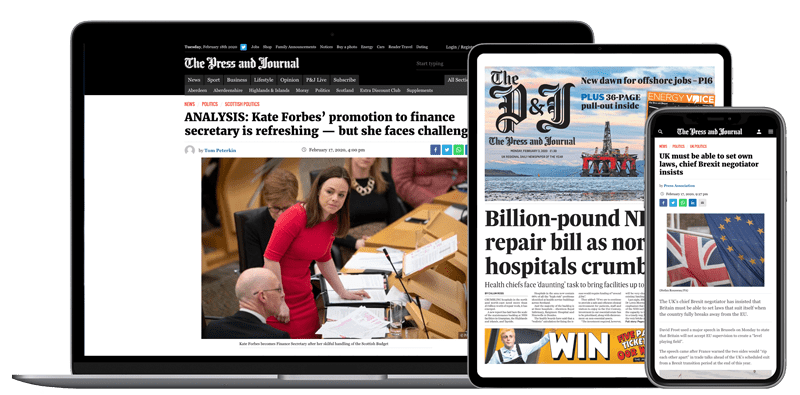 Help support quality local journalism … become a digital subscriber to The Press and Journal
For as little as £5.99 a month you can access all of our content, including Premium articles.
Subscribe