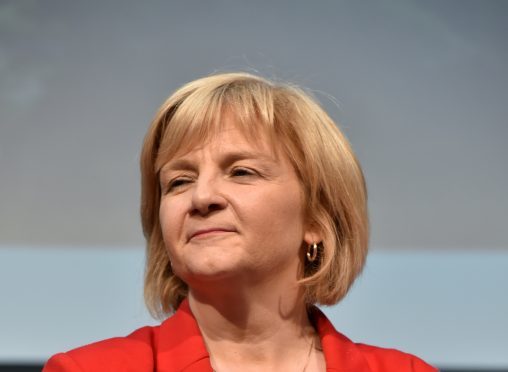 Labour chiefs want Aberdeen's suspended councillors to prove their "commitment to challenging austerity" before they will be welcomed back into the party.
They have thrown down the gauntlet to the nine members of the city council's ruling administration, signalling that they must use the authority's upcoming budget to demonstrate their focus on protecting services and jobs.
However, the group is likely to remain suspended until at least early next year, with the matter being kept "under review" until after the budget is set, which is due on February 19.
The position was agreed at a meeting of Labour's Scottish Executive Committee (SEC) on Sunday, just a week after the election of the party's new leader, Richard Leonard.
The challenge paves the way for crunch budget talks at the Town House, with the group having to show it is able to secure concessions from its Conservative and Independent Alliance Group coalition partners, despite the ever-shrinking public sector budgets.
The city council's entire Labour group was hit with the suspension in May after it defied a ruling by the party's Scottish Executive Committee and signed up to coalition deal with the Conservatives.
Since then, the Scottish leadership has been under pressure to clarify the future of the group, which includes council co-leader Jenny Laing, and set out whether they would be expelled or reinstated.
North-east MSP Lewis Macdonald, whose wife Sandra is one of the suspended councillors, predicted earlier this month that the new leader would seek to move forward with a "united" party.
But Mr Leonard was accused of "dithering" on the issue after he failed to give a straight answer when quizzed about the suspensions last week.
On Monday last week, Mr Leonard said: "I don't like to see a situation where members of the Labour Party are put outside it, but neither can we necessarily just allow for a situation where a group of Labour councillors defy an instruction which as I understand it was issued by the Labour Party."
Last night, a Labour insider said that the SEC had agreed its position on Sunday.
He added: "The local government budget process will be the first real opportunity for the administration in Aberdeen to demonstrate their commitment to challenging austerity, as well as protecting public services and its workforce.
"The SEC will keep this matter under review until then."