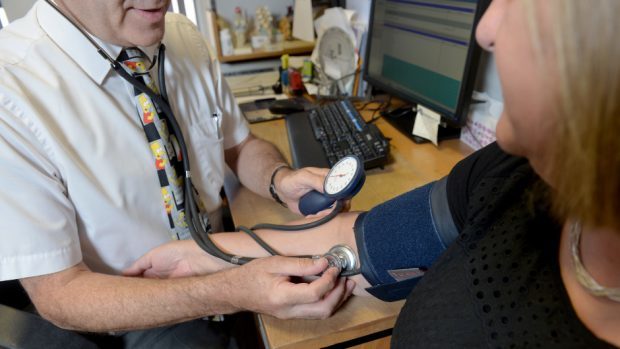 The Scottish Government has rejected claims that GPs across the Highlands and islands could face "extinction" over new contract arrangements.
The Rural GP Association of Scotland (RGPAS) warned on Thursday that 90% of north GPs would have their funding cut under the plans, and that half of its members would face doubts over their future.
The group, which represents almost 100 GPs, said that a new funding formula was not taking account of the unique challenges faced by rural doctors, and would exacerbate an existing recruitment "crisis".
But the British Medical Association (BMA), which negotiated the proposed deal with the Scottish Government, branded the remarks "misinformation" and insisted that no surgeries would lose out.
The new contract is due to come into force in April if it is approved by GPs across the country.
A Scottish Government spokesman last night dismissed the suggestion that rural doctors would lose out, saying: "As the BMA has confirmed, under the proposed new GP contract no GP practice in Scotland will lose any funding, with 63% of practices receiving additional funding.
"To ensure the stability of GP practices some practices will have their income protected.  This protection, which is a feature of the existing GP contract, is not 'short term' but will be in place as long as it is needed to ensure GP services in all our communities are maintained.
"The new GP contract for Scotland – jointly designed and agreed with the British Medical Association – will help ensure that GPs are able to spend more time with patients and less time on bureaucracy.
"If accepted, it will help cut doctors' overall workload and make general practice an even more attractive career prospect. All Health Board funding to GP practices will be maintained."
The RGPAS insisted that only three of 64 practices in the NHS Highland area were expecting to receive more cash under the proposals, however.
Dr Alan McDevitt, chairman of BMA Scotland's GP Committee, said: "It is completely untrue to suggest that any practice in Scotland will see a reduction in funding and extremely disappointing that this misinformation is being circulated."
He added: "Every GP in Scotland will have the opportunity to have their say in the coming BMA poll on the proposed contract, including members of the Rural GP Association of Scotland."