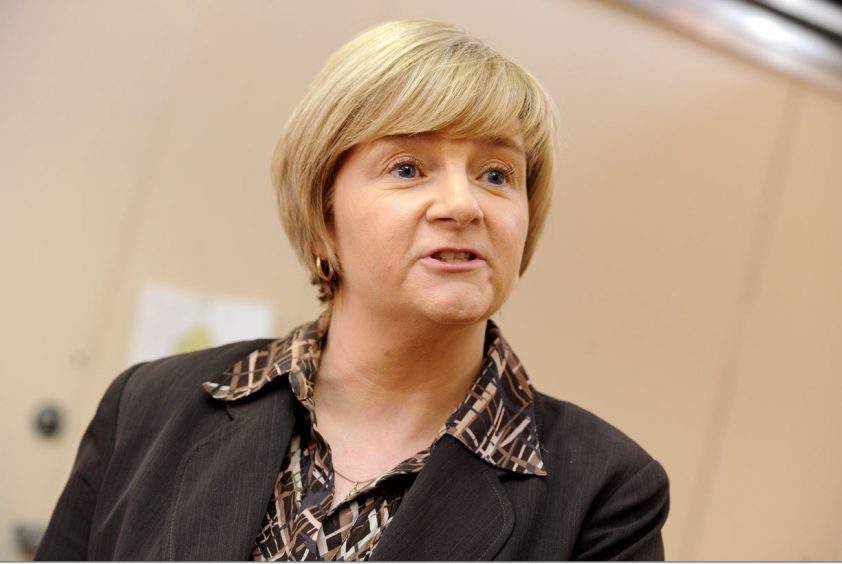 Finance Secretary Derek Mackay will go down in history as the man who ushered in some of the biggest ever council funding cuts while ducking his responsibility to deal with the record rises in business rates which are set to destroy many businesses.
After announcing an extra £160million for councils in his Budget this week he appears to think Aberdeen City Council should use it's £4.5million allocation to offset the business rates crisis.
While other local authorities can use the extra cash assigned to them to help plug the £327million funding gap facing local government, Aberdeen City Council is expected to use the money to deal with the rates crisis? I don't think so.
This is unreasonable and will be totally unacceptable to residents in the Granite City.
Mr Mackay knows full well that councils in Scotland are facing a funding crisis of epic proportions with key frontline services, like education, roads and housing, under threat.
We need the money for those problems.
I mistakenly believed Mr Mackay understood the unique position Aberdeen businesses currently find themselves in and that is why I instructed our chief executive to work in partnership with the Scottish Government to find a joint solution to the problem.
However, it is clear from the cabinet secretary's actions that he is not prepared to wait for the outcome of these discussions and has chosen to pass full responsibility on to Aberdeen City Council.
I would argue that local authorities cannot be expected to take up the slack because of a failure by the SNP government to take into consideration the changing face of the area's economy.
How can they expect Aberdeen City Council to bail-out businesses when, even with the additional funding, we remain the lowest funded council in Scotland?
It's the Scottish Government, which gave central belt town halls an extra £80million in the Budget despite them not facing the same rate rises, holding all the cards.
Since it is they who are in charge of the economy and collect taxes from big business, it should be the first minister and finance secretary who provide a strategic or financial solution.
It is unreasonable for the Scottish Government to expect local councils to shoulder all the burden in these circumstances given it is the Scottish Government who sets the rate and distributes the money.
The answer Mr Mackay seeks is simple – use commonsense and revalue those properties which were surveyed in 2015 when the economy in the north-east was healthier than it is now.
Aberdeen businesses facing rate rises of up to 200% only stand a chance of survival if Mr Mackay and the first minister get serious and take steps to plug the shortfall over the next five years, or provide a revaluation.
What they cannot do is continue to ignore the problem – there is too much at stake.
We cannot understate the contribution business makes to our community and that's why they must know that I will not let up fighting their corner and allow this issue to be brushed aside.
Jenny Laing, leader of Aberdeen City Council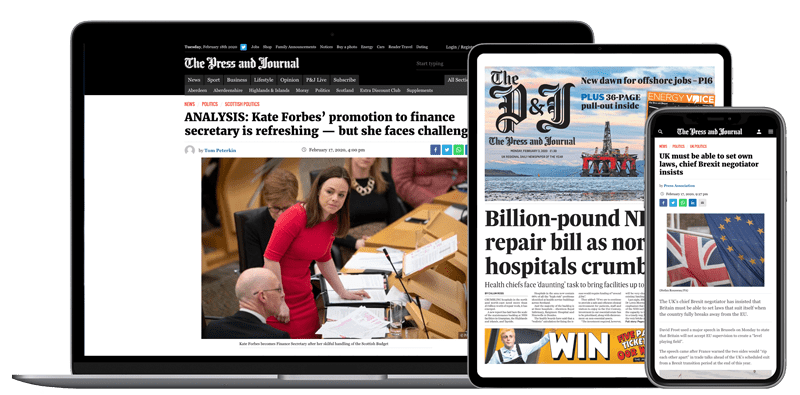 Help support quality local journalism … become a digital subscriber to The Press and Journal
For as little as £5.99 a month you can access all of our content, including Premium articles.
Subscribe