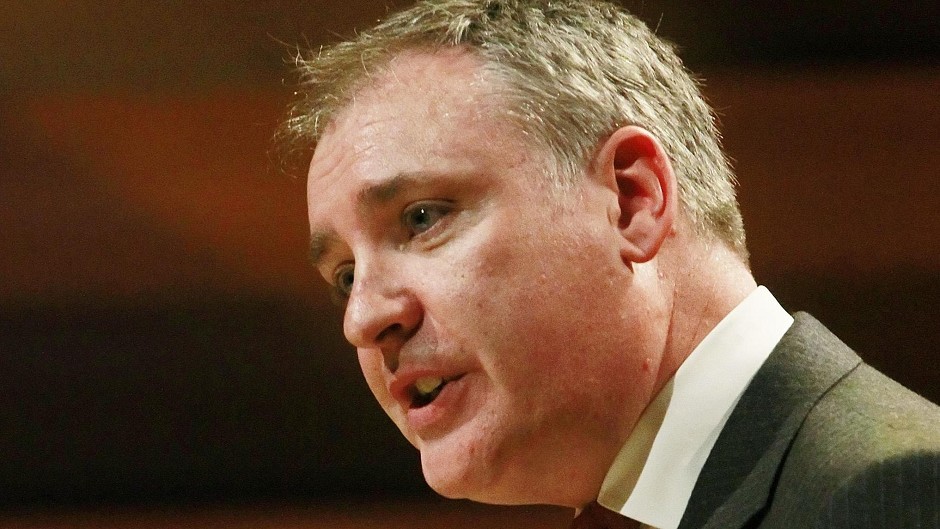 This week marked the 20th anniversary of the referendum on devolution when Scotland voted overwhelmingly for a Scottish Parliament with tax-raising powers.
After a campaign for Scottish self-government, which intensified during the dark years of deeply unpopular Thatcher governments that had very little support north of the border, Scots wanted to bring decision making closer to the people and empower themselves to find Scottish solutions to Scottish problems.
I'm privileged to be a member of the ever-decreasing group of MSPs (around 20 out of 129) who have been elected at every election from 1999 onwards and although there were some teething problems in the early years, the Parliament has gone from strength to strength and is now a feature of everyday life and supported by the people.
Few Scots want to go back to the days when damaging policies like the poll tax were imposed by politicians in London we didn't vote for. Over the years, Holyrood has gained new powers and helped make Scotland a better country.
North-east and Highland families continue to benefit from free higher education, free long term care of the elderly, land reform and a host of other social and economic policies that would have never been implemented if it hadn't been for devolution.
Scotland has led the way with the smoking plan, renewable energy and, only recently, we heard we are going to be the first part of the UK with a deposit and return scheme for drinks containers to name but a few of the 'firsts'.
Scotland is now a modern country with progressive social policies such as same-sex marriage and, with our first female First Minister, gender equality has never been higher on the political agenda.
A mark of the success of devolution is not only what Holyrood has delivered ,but what has been avoided. Devolution has protected Scotland from some of the damaging policies adopted at UK level such as the creeping privatisation of the health service and MSPs have supported measures to mitigate the impact of the UK's austerity agenda on Scots families by stepping in with financial help.
Despite the challenge of Brexit that lurks around every corner, Scotland's employment rate is the highest in the UK and unemployment has never been lower with the most recent GDP figures showing that the Scottish economy grew nearly four times the rate of the UK's in the first quarter of this year.
There are still challenges such as the oil and gas downturn, but the SNP Government in Scotland is clearly using our devolved powers effectively.
The success of devolution must not be taken for granted and that's why we should all be alarmed by the UK Government's determination to use Brexit as an opportunity to power grab and undermine the Scottish Parliament.
Scotland had been told time and time again by UK Ministers that leaving the EU would mean more powers coming back to Scotland, yet in a recent embarrassing radio interview, Gordon's Tory MP, Colin Clark couldn't name a single new power that will come to Holyrood.
Two decades after Scotland voted for devolution, no wonder Scotland's First Minister finds herself calling on all parties in Scotland to unite in defence of the Scottish Parliament. The EU Withdrawal Bill that Scotland's Tory MPs voted for takes powers back from Scotland to Westminster.
The Scotland Bill that established Holyrood stipulated that everything is automatically devolved unless it is reserved. The EU Withdrawal Bill stands that principle on its head by ensuring that powers coming back from Europe over areas currently devolved like fisheries, farming and the environment will stop at Westminster.
Theresa May is not only undermining devolution, but my nine years as a Cabinet Secretary in the Scottish Government where I had to negotiate with a succession of Tory UK Ministers taught me they rarely have Scotland's interests at heart or share our priorities. The idea that UK Ministers want to get their hands on powers over key Scottish sectors fills me with horror.
The UK Government should focus on getting a good deal during the Brexit negotiations rather than using it as an excuse to implement power grab and undermine a Scottish Parliament that so many men and women fought for over so many years to enhance Scottish democracy and make life better for future generations.
Eye-watering delivery charges
I'm sure we've all experienced the total frustration of going online to buy something, only to be faced with additional eye-watering delivery charges after entering our AB or IV postcode.
Time and time again, I'm being contacted by constituents who are tired of being fleeced by greedy companies who think it's acceptable to rip off rural customers. Whether it's companies excluding the north-east from free delivery, or hiking up the cost of deliveries, customers continue to be discriminated against and treated as if we live on some remote island in the middle of the Atlantic.
A constituent of mine bought a greenhouse and faced a delivery charge of £150 whilst customers in the rest of the UK have theirs delivered for free. Sometimes, if customers lived just a few streets away, they'd be exempt from additional charges.
A few months ago, I raised a case involving Halfords in Holyrood and the company backed down, but it's a disgrace this practice has been allowed to continue for years.
The UK Government could step in to stop north households being ripped off. I know Scottish Government colleagues have been in dialogue with the companies and continue to put pressure on the UK Government to take action. There are codes of practice in place and so on, but now it's time to take tougher action.
Recovering from Ride the North
It took a few days, but my legs have finally recovered from Ride the North – the annual two-day cycling event where I joined over 800 fellow brave souls on a cycle through the superb Moray and Aberdeenshire countryside.
I'm not sure I benefited from the net loss of calories I was hoping for, because the riders were treated to an amazing array of home bakes at every feed station, where local communities were recruited by the organisers to supply refreshments.
I'm a self-confessed proud MAMIL – a middle aged man in lycra – and I love getting on the bike and enjoying the fresh air. Living in Moray, I am blessed with a stunning environment and reasonably quiet country roads.
Moray's coastline, castles, whisky distilleries and rolling farmland makes every ride a pure joy. Now that Parliament is back again after summer recess, I won't get out as much but it's great to see so many people of all ages and abilities taking up cycling which offers the north and north east massive tourism opportunities as well as helping us to fight the flab.
Richard Lochhead, SNP MSP for Moray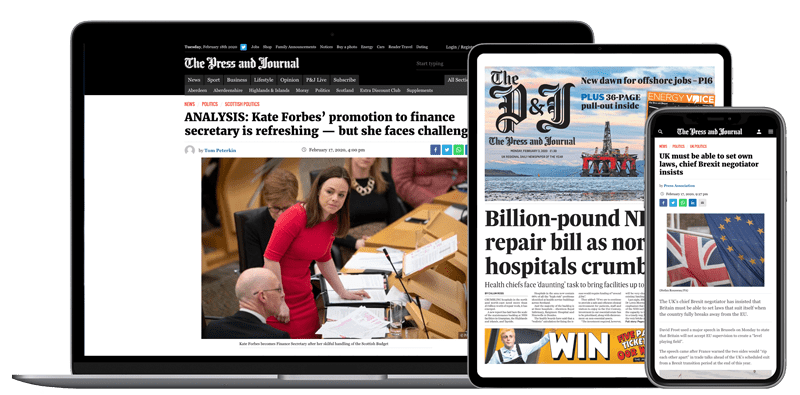 Help support quality local journalism … become a digital subscriber to The Press and Journal
For as little as £5.99 a month you can access all of our content, including Premium articles.
Subscribe