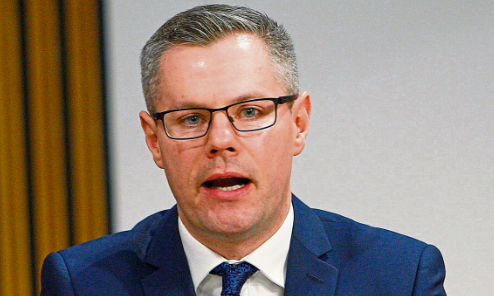 Finance Secretary Derek Mackay made health and education key priorities of his budget, investing hundreds of millions of pounds in initiatives designed to cut waiting lists and raise school standards.
He announced there would be an increase of around £730 million in health resource funding and £180 million in schools to close the attainment gap between rich and poor pupils.
Mr Mackay said the increase in the resource budget for health and sport, up 5.5% on the previous year to £13.9 billion, confirmed "health is a top priority for the government".
He said the rise would take spending levels to £754 million over and above inflation since 2016/17, which he told MSPs is equivalent to 19,000 nurses.
Funding for frontline NHS boards will rise by 4.2% to £430 million, which includes a £149 million increase in investment for reform.
Most of the extra reform cash will go to improving waiting times, up £90 million on 2017/18 to £146 million while primary care will increase by £35 million to £155 million, and cancer by £2 million to £12 million.
Direct investment in mental health services will rise by £27 million, taking overall mental health funding to £1.1 billion in the next financial year.
Investment in social care and integration will rise to more than £700 million in 2019/20, which includes the £120 million being transferred from health to local government for integration and school counselling services as well as £40 million to local government to extend free personal care to under 65s.
Dr Alasdair Forbes, of the Royal College of General Practitioners Scotland, said the cash should be targeted at tackling the GP recruitment crisis.
In the classroom, £120m of the £180m attainment cash would be going to head teachers to spend to their priorities as part of the "transformational" Pupil Equity Fund.
Mr Mackay said sorting out education was the "defining mission" of the Scottish Government, but teaching unions continued to express disappointment over teachers' pay.
More than £1bn was promised for universities and more than £600 million for colleges.
But the University and College Union (UCU) said the budget was "deeply disappointing". A further £5m was given to the Crown Office and Procurator Fiscal Service to recruit more legal staff to deal with increased case loads.
UCU Scotland official Mary Senior said there would be a real-terms cut to  the sector's funding, warning that this "will ultimately hit students the hardest".
Almost £500 million will go towards expanding early learning and childcare, including building or extending 750 nurseries.The police resource budget would continue to be protected and £5m was earmarked for the Fire Service.
A further £5 million was given to the Crown Office and Procurator Fiscal Service to recruit more legal staff to deal with increased case loads.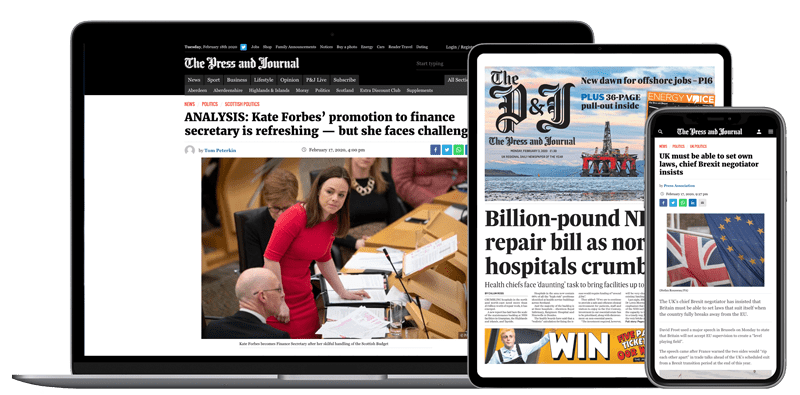 Help support quality local journalism … become a digital subscriber to The Press and Journal
For as little as £5.99 a month you can access all of our content, including Premium articles.
Subscribe