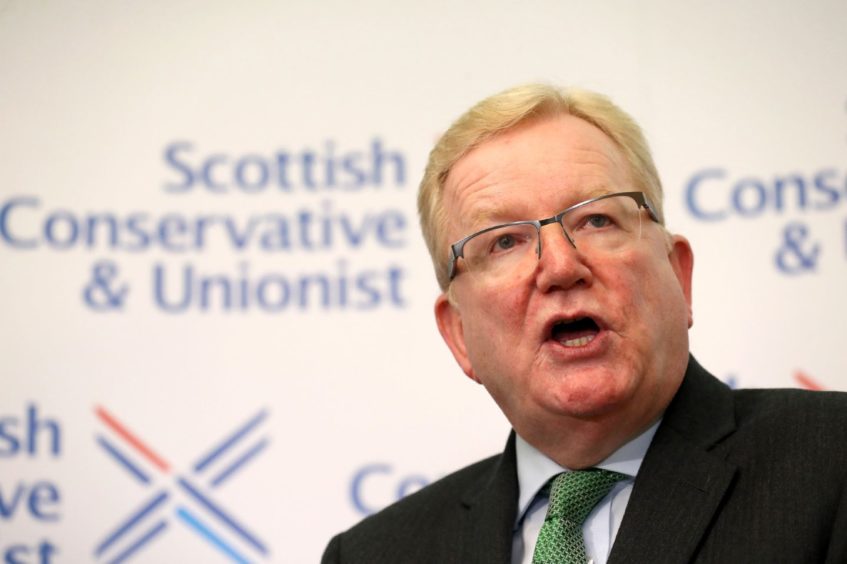 Scottish Conservative leadership hopeful Jackson Carlaw promised tax breaks for nurses, teachers and police officers if he gets into government.
As he launched his leadership campaign, Mr Carlaw vowed to reposition the Tories to appeal to "middle Scotland".
The MSP, who took over the top role on an interim basis when Ruth Davidson stood down in August, said the party will launch a policy review if he becomes leader.
He suggested long-standing policies could be scrapped in the run-up to the 2021 Holyrood election, where he said the Tories would aim to "take down" Nicola Sturgeon and the SNP.
Speaking at Dynamic Earth in Edinburgh yesterday, he admitted the party will have to "change and embrace change quickly" if it is to succeed in usurping the SNP in the Scottish Parliament.
He told the crowd he stands for "a decent, generous-spirited, 'aspirational conservatism' that promotes the values and ambitions of middle Scotland".
Defining middle Scotland, Mr Carlaw spoke of people earning more than £26,000, working in professional jobs such as teaching, the police or nursing, who he described as "not Scotland's affluent elite".
He put opposition to the SNP's income tax policy at the heart of his plans, saying he was against Scottish Government policy which has resulted in those earning £26,000 or more paying more than elsewhere in the UK.
"It is that group of people between £26,000 and £45,000. They are the people we need to do a hell of a lot of to improve the lot of," Mr Carlaw said. "They work hard at their careers to progress. They should be paid more for doing the job they are doing to advance their lives and their families to the benefit of Scotland. We need them and we need to reward them for their effort and success."
"Our targeted area of support will be that group of people who I have defined as middle Scotland – the nurses, teachers, police officers, train drivers and others."
Mr Carlaw said he would prioritise middle earners for tax cuts over the highest earners, although he argued that taxing the wealthiest more in Scotland would discourage them from settling here.
"We are ultimately not going to attract those top people we need to fill those NHS consultancy vacancies in places like Aberdeen if we are saying to them come to Scotland to pursue a career where you will spend several thousand pounds more in taxation than taking your career somewhere else in the United Kingdom," Mr Carlaw said.
Mr Carlaw – who is favourite in the race and expected to defeat challenger South of Scotland MSP Michelle Ballantyne – also pledged to look to increase the number of teachers in Scotland by 2,000, bring taxes in line with the rest of the UK, and scrap the workplace parking levy.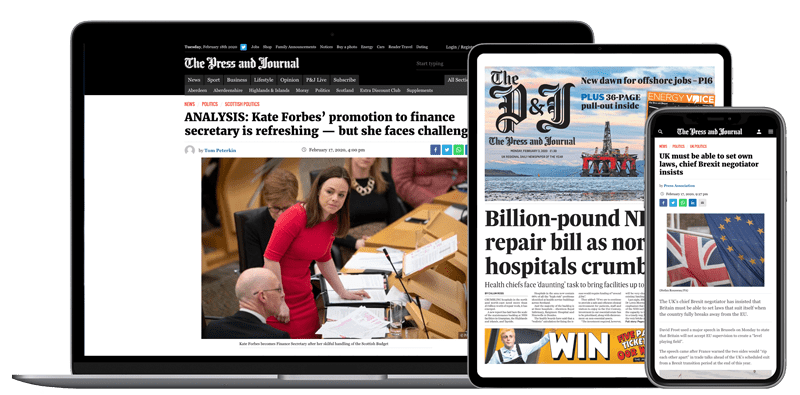 Help support quality local journalism … become a digital subscriber to The Press and Journal
For as little as £5.99 a month you can access all of our content, including Premium articles.
Subscribe