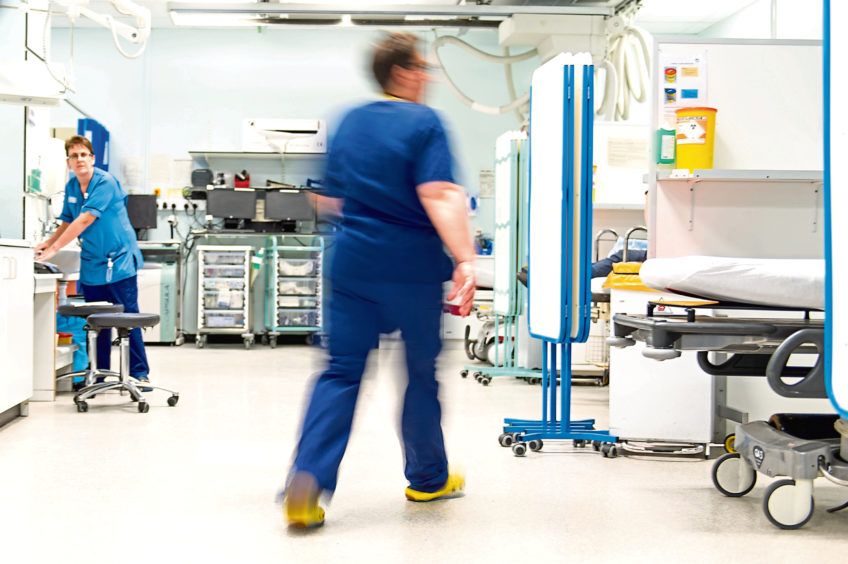 The Scottish Government has said it does not expect that delayed discharges reaching a record high will prevent it providing treatment to coronavirus victims.
The 28-page action plan published by the UK Government says health and social care services will work together to support early discharge from hospital in order to look after people in their own homes if transmission rates increase.
This will free up more beds in hospitals to treat those with the virus, if necessary.
But the number of people who currently have to stay in Scottish hospitals despite being well enough to return home reached record levels in January.
Figures show there were 1,640 patients whose discharge had been delayed, a rise of 11% from the same month a year before and the highest total since revised data definitions came into place in July 2016.
NHS Scotland statistics for the first month of this year showed patients who were well enough to leave went on to spend a further combined 47,529 days in hospital.
This marked an increase of 8% on the total of 43,863 recorded in January 2019.
Of those patients whose discharge was delayed, 1,308 had to stay in hospital an extra three days or more.
The most common reason for a delayed discharge was waiting for care arrangements to be put into place.
Some 474 patients remained in hospital for between three days and two weeks, while there were 18 patients who had been delayed by a year or more.
Labour health spokeswoman Monica Lennon said: "Time and time again the SNP has promised to end delayed discharge and yet the numbers of patients stuck in hospital is continuing to increase.
"Delayed discharge is very distressing for patients and their families and is putting the NHS under serious pressure.
"It is deeply disappointing that the SNP has failed to provide social care with the funding it needs to tackle delayed discharge at this year's budget.
"Scottish Labour would invest in a Scottish Care Service to provide the joined-up service we need to end delayed discharge."
Liberal Democrat health spokesman Alex Cole-Hamilton said there was "now a record number of people stuck in hospital because of avoidable health and social care delays".
He added: "No-one wants to be stuck in hospital when they are well enough to return home or be cared for in the community.
"People can be stranded there for months after medical staff have declared them well enough to leave.
"We are seeing this bottleneck because too often community care just doesn't exist, causing hospitals to become congested right up to critical care units.
"The SNP promised to eradicate this problem years ago but now we see it is actually worse than ever."
Social care investment up by 14%
But the Scottish Government says it is investing in social care to reduce delayed discharges.
A spokeswoman said: "NHS Scotland and the Scottish Government have been specifically preparing for the possibility of a wider outbreak of coronavirus since the beginning of the outbreak in Wuhan.
"This is outlined in the action plan published by the four nations which highlights that the chief focus will be to provide essential services, helping those most at risk to access the right treatment.

"As part of our ongoing efforts to ensure patients don't spend any longer in hospital than needed once treatment is complete, we have increased our package of investment in social care and integration by 14% to £811 million in the 2020/21 budget to make sure health and social care services are fully joined up for patients.
"This investment will build still further on a 29% increase on spending in this area this current year compared to last year and we will work directly with COSLA and Scotland's local authorities to tackle these delays in care.
"We will continue to work closely with NHS Scotland as well as the UK Government, Welsh Government and the Northern Ireland Executive as part of a coordinated response to coronavirus."