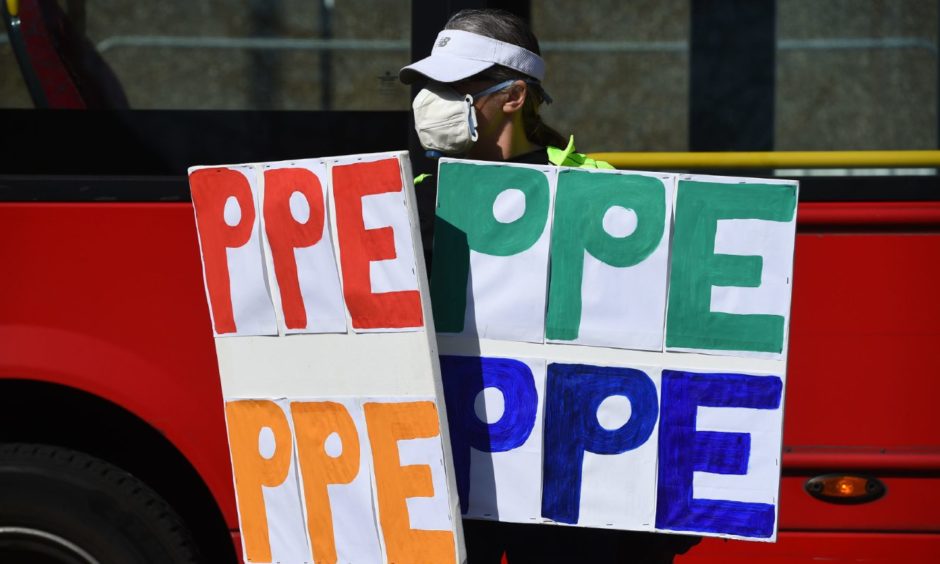 Unite the union has demanded that the Scottish Government immediately purchase personal protective equipment from identified suppliers in Germany and China, amid shortage concerns.
The trade union has also repeated its call for Scottish-based firms to be repurposed in order to manufacture PPE to prevent any escalation in the coronavirus crisis.
It follows UK-wide reports that suggest hospitals are running out of PPE and are resorting to washing single-use gowns in order to be reused.
Pat Rafferty, Unite Scottish Secretary, said: "Unite Scotland is calling on the Scottish Government to prevent an escalation in the health and safety threat following the alarming reports of hospitals having to reuse personal protective equipment, which is a national scandal.
"This is completely unacceptably and compromises worker and public safety."
Public Health England changed its guidance earlier this week, which until now required long-sleeved, disposable, fluid-repellent gowns for treating Covid-19 patients.
Now, in a bid to tackle shortages, if these gowns are not available, staff can wear washable medical gowns or non-fluid repellent equipment.
Mr Rafferty said Unite has passed on details of identified suppliers in Germany and China to the Scottish Government through the Scottish Trades Union Congress (STUC) to accelerate the purchasing of PPE.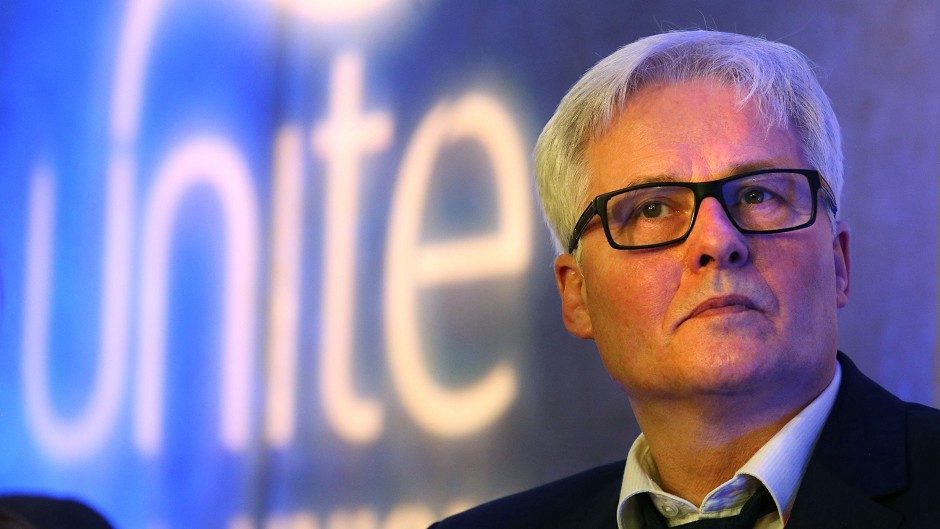 "In addition, we repeat our call to work with us to approach a number of Scottish based manufacturing firms who can help address this crisis by altering their operations in order to start producing the necessary equipment needed to keep workers and the public safe."
A Scottish Government spokeswoman said: "We are absolutely determined that all our hard-working healthcare staff get the right personal protective equipment to keep them safe.
"We currently have adequate stock of all forms of PPE supplies for the current level of demand.
"We expect hospitals to support their staff to follow HPS guidance on the appropriate PPE for their role and are very clear that no single-use equipment should be re-used.
"We source PPE from international and domestic suppliers.
"The Minister for Trade, Investment and Innovation is coordinating work with businesses to repurpose production, where appropriate, and manufacture supplies to help tackle this pandemic, both in Scotland and the rest of UK.
"A range of Scottish producers and suppliers have already risen to the challenge by increasing output and by repurposing production lines to meet exceptionally high demand of PPE.
"We are also keen to work with trade unions to approach additional Scottish manufacturing businesses who can switch to PPE manufacture and meet the required quality standards and specifications and we are happy to follow up on any leads passed to us by the STUC."