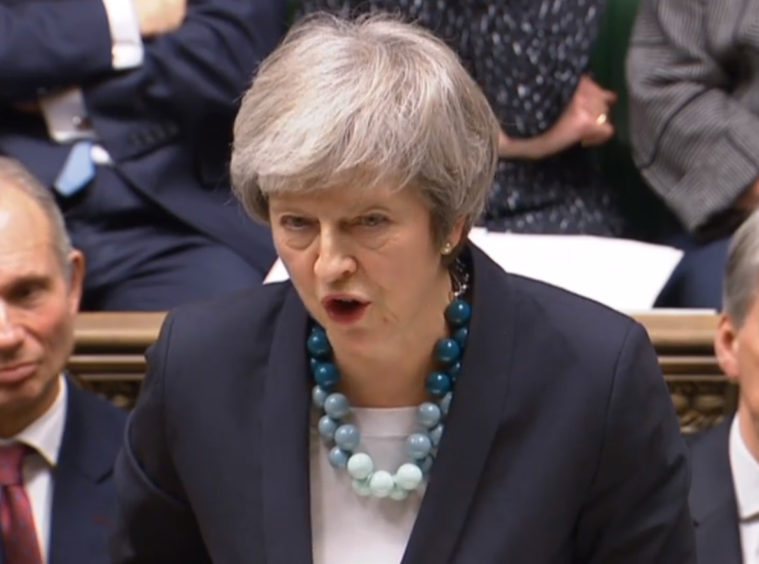 Theresa May has pledged to give MPs the opportunity to delay Britain's exit from the European Union if her Brexit deal is rejected again next month.
The prime minister, in a Commons speech intended to dampen Tory rebellion, said Parliament will be given the power to decide between her deal, a no-deal Brexit or asking Brussels for an extension to the Article 50 negotiating period.
The options will be put before MPs in a series of votes beginning with her deal on March 12.
If this were to be rejected, then the next day MPs would be asked if they wanted to leave with no-deal.
Should both options be thrown out, then on March 14 the government will table a motion on "whether Parliament wants to seek a short, limited extension to Article 50".
Mrs May told MPs that she did "not want to see Article 50 extended" but if MPs voted for it she would "seek to agree that extension and bring forward the necessary legislation to change the exit date".
But she warned: "An extension beyond the end of June would mean the UK taking part in the European Parliament elections.
"What kind of message would that send to the more than 17 million people who voted to leave the EU nearly three years ago now?
"The House should be clear that a short extension – not beyond the end of June – would almost certainly have to be a one-off."
Mrs May also said that even if an extension was approved it would not "take no-deal off the table", adding: "The only way to do that is to revoke Article 50, which I shall not do, or agree a deal."
Labour leader Jeremy Corbyn said the statement went beyond "farce" and said her negotiations with EU leader in Egypt over the weekend had achieved nothing.
He said: "Will she be straight with people that the Withdrawal Agreement is not being reopened and there is no attempt to get a unilateral exit on the backstop or a time limit."
"Every delay, every bit of badly made fudge, just intensifies the uncertainty for industry, business, investment being held back, jobs being lost and more jobs being putting at risk."
SNP Westminster leader Ian Blackford said the prime minister "could not be trusted" not to "dodge" another so-called meaningful vote on March 12.
He said: "It's the height of irresponsibility for any government to threaten its citizens with these consequences."
In bizarre scenes, Mrs May responded by quoting "Compare the Market's" meerkat television advert, saying: "If he wants to end the uncertainty…then he should vote for a deal. Simples."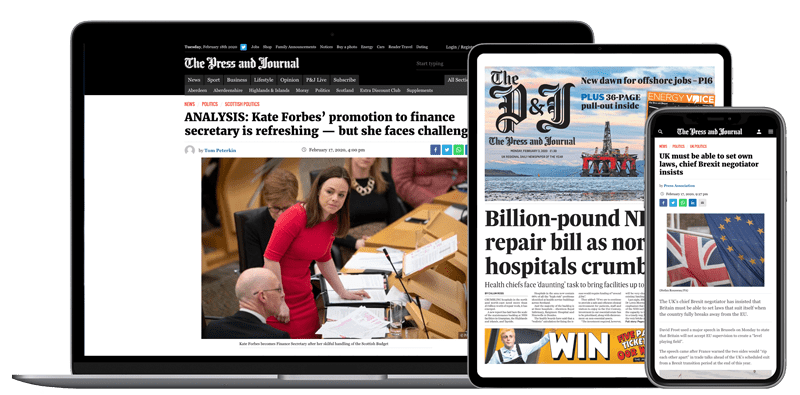 Help support quality local journalism … become a digital subscriber to The Press and Journal
For as little as £5.99 a month you can access all of our content, including Premium articles.
Subscribe