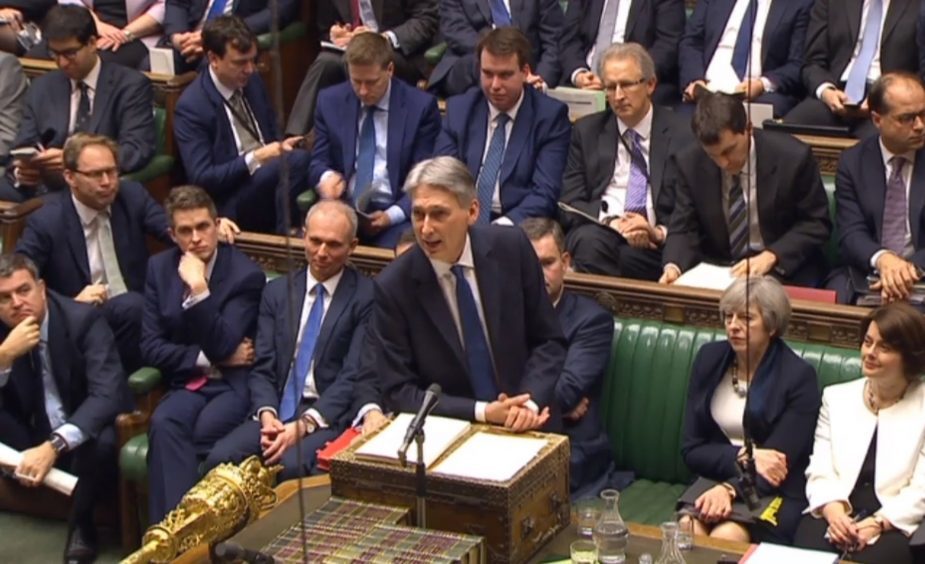 Philip Hammond has promised to spend £26 billion on public services and investment if MPs vote to leave the European Union with a deal.
The chancellor vowed to free up the cash to help end austerity in a "deal dividend", but warned that a disorderly Brexit would deal a "significant" blow to economic activity in the short term.
Delivering his spring statement after MPs emphatically rejected Theresa May's Brexit deal for a second time on Tuesday night, the chancellor said the issue was "damaging our standing and reputation in the world".
He warned: "Leaving with no deal would mean significant disruption in the short and medium-term and a smaller, less prosperous economy in the long-term, than if we leave with a deal.
"Higher unemployment; lower wages; higher prices in the shops. That is not what the British people voted for in June 2016. "
Better-than-expected income tax and national insurance revenues, resulting from wages outstripping inflation, mean the chancellor is on track to meet his targets with a "headroom" of £26.6bn to spare, rather than the £15.4bn forecast at the time of the autumn budget.
Mr Hammond said this cash could go towards public services, capital investment, low taxes and debt reduction, unless it was soaked up responding to a no-deal Brexit.
Treasury sources told the Press and Journal that it was "not yet clear" how much a no-deal Brexit would cost.
https://www.pressandjournal.co.uk/news/uk/1698686/live-coverage-chancellor-delivers-spring-statement/
Mr Hammond also used the statement to announce a number of extra funding boosts for Scotland, including £65 million towards the borderlands growth deal for local authorities in the Scottish Borders, Dumfries and Galloway, as well as £79 million for a new national supercomputer in Edinburgh.
The SNP's economy spokeswoman Kirsty Blackman dismissed the announcements however, saying Scotland had been "short-changed" by Westminster.
The Aberdeen South MP said: "After a decade of damaging Tory austerity, we now face an impending Brexit disaster, which will inflict serious and lasting harm on jobs, living standards, public services and the economy.
"The chancellor should have delivered an emergency budget today to end austerity, reverse the cuts to Scotland's budget, and deliver real investment – to mitigate against the damage the Tories are doing by pushing the UK off the Brexit cliff edge.
"This was a missed opportunity to put money back into people's pockets by ending the benefits freeze, halting the roll-out of universal credit, and introducing a real living wage for all."
Mr Hammond's announcements were also dismissed by shadow chancellor John McDonnell who accused the government of "brutal complacency over austerity" and "incompetence over the handling of Brexit".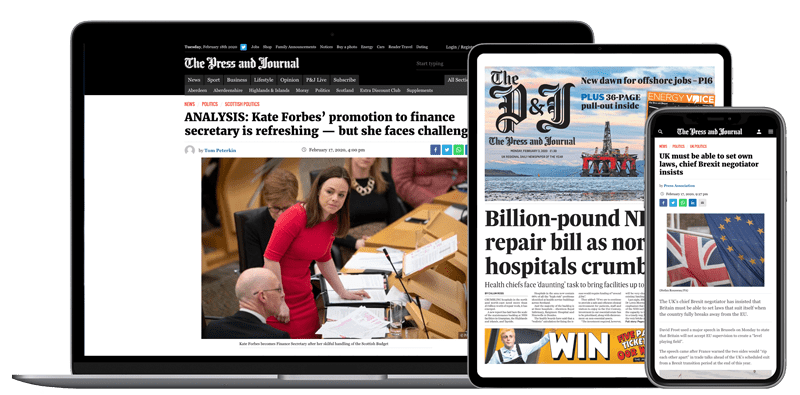 Help support quality local journalism … become a digital subscriber to The Press and Journal
For as little as £5.99 a month you can access all of our content, including Premium articles.
Subscribe