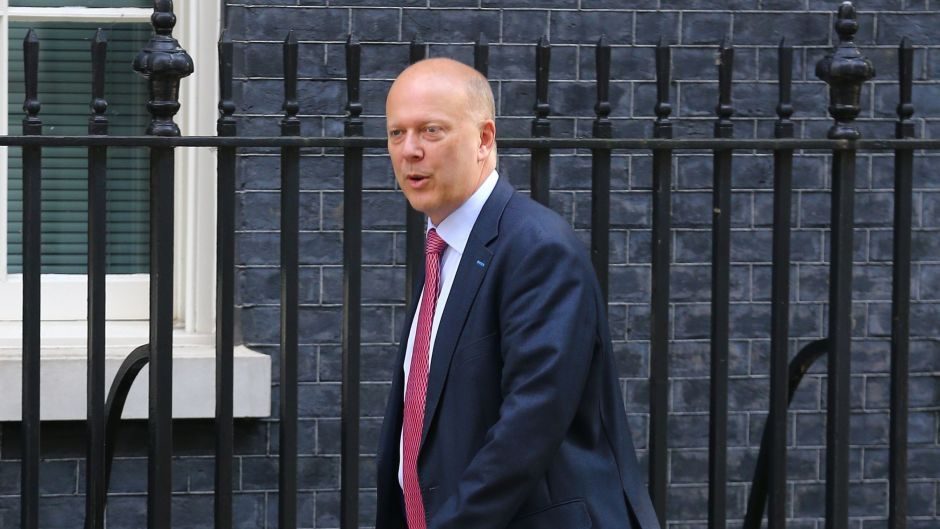 Beleaguered transport secretary Chris Grayling has faced fresh calls to resign after a no-deal Brexit ferry contract was cancelled, costing taxpayers £50 million.
The SNP's transport spokesman Alan Brown led the charge in the Commons yesterday, demanding Mr Grayling "take responsibility and step aside".
In February, Mr Grayling cancelled one ferry contract, given to a company with no ships, and on Wednesday he scrapped the remaining two contracts.
That required the Department for Transport to fork out tens of millions of pounds in compensation to the operators.
Mr Grayling defended the decision, saying it had been important to take steps to make sure medicines could still be ferried into the UK.
But there were claims that he had reached "dizzying new heights of incompetence", with suggestions his "bungling" had cost the taxpayer an extra £43 million.
Speaking in the Commons, shadow transport secretary Andy McDonald said: "Every other week, MPs must debate the transport secretary's latest costly blunder.
"This country can no longer afford the Secretary of State."
Mr Grayling responded: "We took the right insurance policies in the event of a no-deal Brexit and we will continue to take the right decisions and the right insurance policies if there continues to be, and I hope there won't be, a risk of a no-deal Brexit."
Shortly after the exchange, the SNP Common's leader Pete Wishart questioned whether Theresa May's administration was still able to govern.
Mr Wishart said: "To call this a zombie government would be to show massive disrespect to the living dead.
"The purgatory we will now endure in the business of the House will now acquire a semi-permanent nature."
His comments came as Commons leader Andrea Leadsom told MPs that no Brexit legislation would be debated next week.
MPs concluded Thursday's business in the main chamber at 2.59pm – almost two-and-a-half hours earlier than scheduled, making it three out of the four sitting days this week where they finished well ahead of the normal rising time.