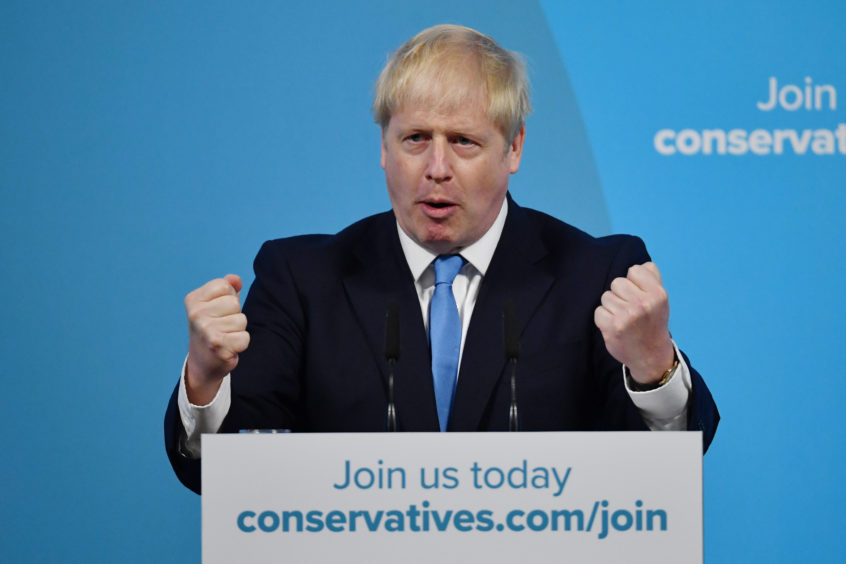 Boris Johnson has claimed MPs and the European Union are locked in a "terrible collaboration" to block Brexit.
The combative remarks came during a "people's prime minister's questions" broadcast on Facebook from Downing Street yesterday.
The prime minister, who took questions from the public on Brexit, the Union and mental health during a 12-minute session, said Brussels had not been willing to compromise on a revised Brexit deal – making a no-deal exit on October 31 "more likely".
In comments reminiscent of Theresa May's blistering attack on MPs in March for their failure to back her Brexit deal, Mr Johnson said: "There's a terrible kind of collaboration, as it were, going on between people who think they can block Brexit in Parliament and our European friends.
"Our EU friends are not moving in their opposition, in their willingness to compromise.
"They're not compromising at all on the Withdrawal Agreement even though it's been thrown out three times.
"They're sticking with every letter, every comma of the Withdrawal Agreement, including the backstop, because they still think that Brexit can be blocked in Parliament.
"So the awful thing is, the longer that goes on, the more likely it is of course that we will be forced to leave with a no-deal."
Mr Johnson said he "remains confident" that a compromise deal will be reached, but reaffirmed that the UK "will come out of the EU on October 31".
The prime minister was later asked what he was doing to protect the Union, to which he responded "lots of things".
He added: "As minster for the union I think it is very important is to stress the benefits that flow to us all from the union."
"It's the most successful political union of the last few centuries. I think it's very important as prime minister and minister for the union that I talk up those successes."
SNP Westminster leader Ian Blackford told the Press and Journal that Mr Johnson's use of language was not fitting of a prime minister.
Mr Blackford said: "He knows the impact a no-deal is going to have because he's obviously got full access to the government figures.
"To accuse the rest of us that are trying to stop this economic catastrophe of collaboration, well I think people can make their own judgement by his use of language which is quite simply not appropriate."
Mr Blackford said the prime minister would better serve the UK by trying to reach consensus.
He added: "It might be better for Boris to engage constructively in finding a way forward rather than throwing around insults that have a terrible imagery to them."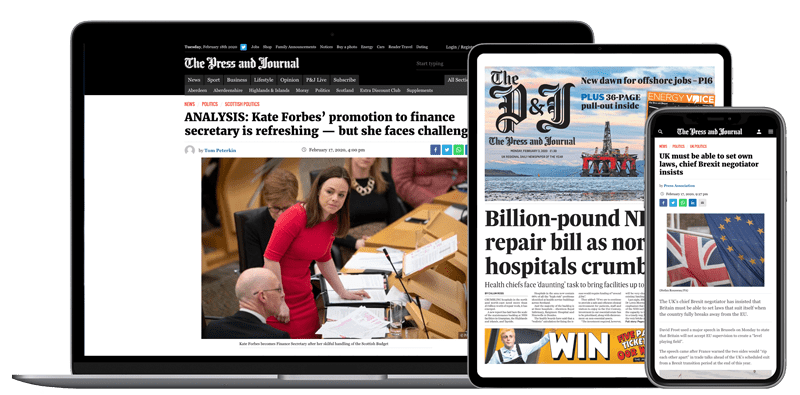 Help support quality local journalism … become a digital subscriber to The Press and Journal
For as little as £5.99 a month you can access all of our content, including Premium articles.
Subscribe