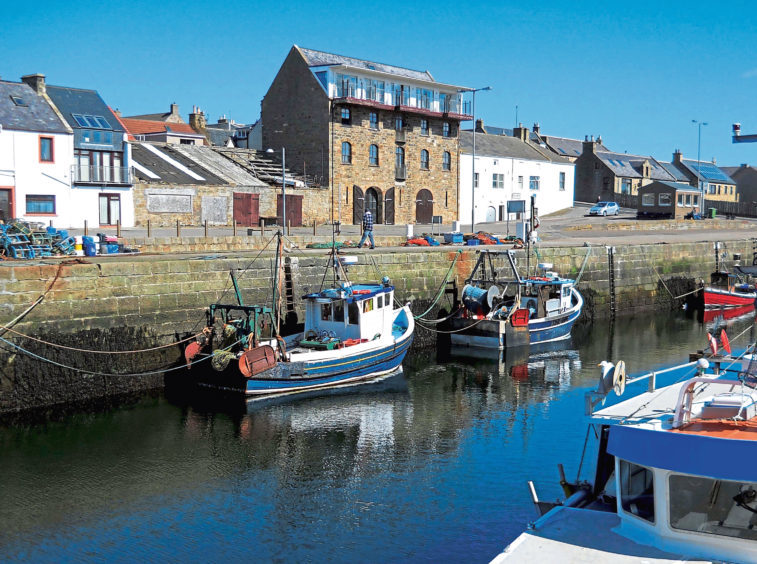 Coastal communities are in danger of "falling off an economic cliff" unless there is urgent investment in jobs and infrastructure, a leading think-tank has warned.
A report by the Social Market Foundation found seaside areas to be the UK's worst off for earnings, employment, health and education.
In Moray, average wages are almost £5,000 less than the average wage for Scotland, at £26,000 to £31,000 and the area's economy today is more than 5% smaller than it was before the economic crash in 2007, according to the report.
The figures also revealed the Western Isles and Shetland to be at the very bottom of the low wage table for the UK, with average earnings around £10,000 and £11,000 respectively.
The SMF say the figures show that many coastal towns have "missed out" on much of the economic growth Britain has experienced since the financial crisis and need a special package of help from Boris Johnson's government.
Scott Corfe, SMF research director and the report's author, said: "Coastal areas are sadly falling further behind the rest of the country.
"That means people there are poorer and even die younger than people elsewhere in the UK, gaps like that are unfair and should be addressed."
Moray MP Douglas Ross said "a lot of work" is needed to redress the balance between in-land and coastal communities.
He said: "Moray has long been a low-wage economy and this report shows there is still a lot of work to be done by both the Scottish and UK governments to address this issue."
The Tory MP said leaving the common fisheries policy after Brexit could give a "boost" to areas like his, adding: "I'm also keen to see that the recently announced Moray Growth Deal benefits people and communities across the area."
Orkney and Shetland MP Alistair Carmichael blamed "government complacency" for the findings.
He said: "Government complacency has left us with poor transport links and digital connections.
"There can be a good future for these communities, they don't want any hand outs, so if government gives them the chance then they can do well for themselves."
Western Isles MP Angus MacNeil added: "We know the UK Government manages the economy for the south east of England and has done so for generations and the result is those far away from that area suffer.
"Austerity was a mistake and quite often even in the best of times coastal communities are suffering austerity anyway so the call for proper investment and for proper redistribution within the UK is well made."
Mr MacNeil pointed to the buoyancy of the Faroe Islands economy as an example to be followed.
He said: "Why are they doing as well as they are?
"They have got proper political decision making amongst their 50,000. What we lack is proper political decision making, coupled with austerity and a general tendency to manage the economy from the south east of England."
The SMF concluded in their report that "without drastic change, the UK's coastal towns and communities face a bleak future – falling into economic insignificance, with few good job opportunities and populations in bad health".
A UK Government spokesman said: "We are committed to boosting local growth and levelling up our regions, to ensure our coastal communities can also share in a new era of prosperity.
"We will invest over £200m in our coastal communities by 2020 and recently announced £3.6bn to support towns and high streets across the country.
"Through transformational programmes such as the Coastal Communities Fund and Coastal Revival Fund, we've supported over 18,000 jobs and seen £363m in new visitor spend."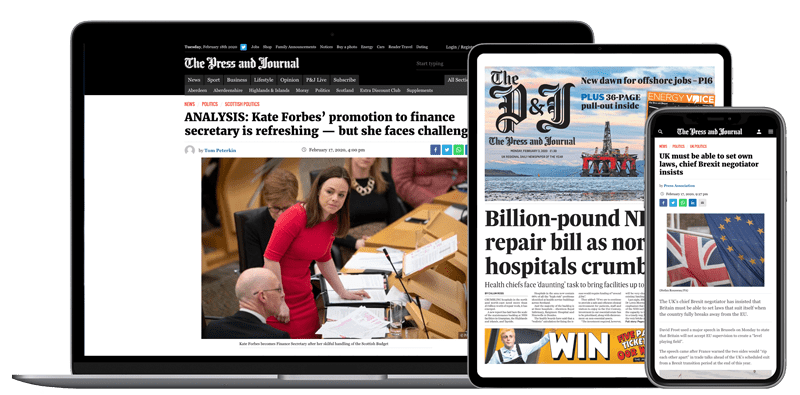 Help support quality local journalism … become a digital subscriber to The Press and Journal
For as little as £5.99 a month you can access all of our content, including Premium articles.
Subscribe