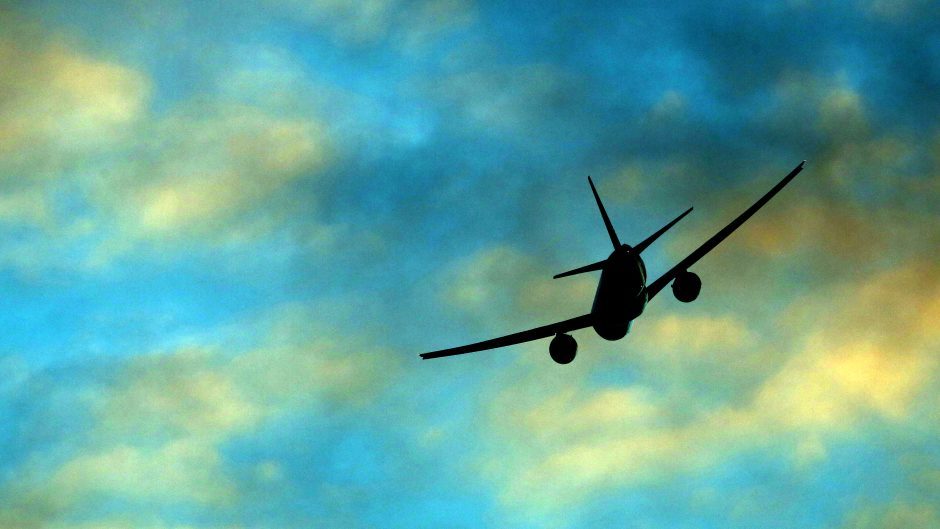 Hundreds of thousands of Britons stranded abroad by the coronavirus outbreak will be flown home under a £75 million rescue scheme agreed between the UK Government and airlines.
British Airways, Virgin, EasyJet, Jet2 and Titan are among the airlines that have agreed to fly holidaymakers back to the UK.
The firms have agreed to offer passengers with pre-booked tickets alternative routes home where journeys are cancelled and will allow ticket changes – including between carriers.
Where commercial routes do not exist, the government will provide financial support to enable special charter flights to bring back UK residents.
The move comes after widespread criticism of the government for being slow to respond to calls to help stranded Brits.
Foreign Secretary Dominic Raab, who is standing in for Boris Johnson at the Downing Street press briefings while he recovers from Covid-19, said the government would "work around the clock" to bring people home.
He said: "We appreciate that an unprecedented number of UK travellers are trying to get home, we're not talking a few hundred or even a few thousand, we're talking about hundreds of thousands of people travelling around the world.
"It's a worrying time for all of those who have been affected and I want to assure them that this government, their government, is working around the clock to support advice and help these travellers get home."
He added: "We have improved our advice and boosted the call centre so travellers get better and swifter information.
"We have put in place this arrangement with the airlines so that we can reach more British citizens in vulnerable circumstances abroad where commercial flights aren't running.
"And we are working intensively around the clock with all of our partner countries and governments around the world to keep open the airports, the ports and the flights that bring people home.
"We have not faced an international challenge quite like this before but together we are going to rise to it."
It's a worrying time for all of those who have been affected and I want to assure them that this government, their government, is working around the clock to support advice and help these travellers get home.
Mr Raab reiterated however that those who could get home via a commercial flight, should. He said: "For those still in those countries where commercial options are still available: don't wait.
"Don't run the risk of getting stranded. The airlines are standing by to help you – please book your tickets as soon as possible."
Highlands Liberal Democrat MP Jamie Stone praised the move, he said: "I give credit where it is due, this is a bold and very good decision – I am glad the government has listed to the cross-party call for UK nationals to be helped home.
"I have constituents who are caught abroad and they will be deeply grateful to the Foreign Office for this support."
The rescue package came as it was announced 1,408 people have now died after contracting the virus.
The UK's chief scientific adviser Sir Patrick Vallance, appearing alongside Mr Raab, said that while the number of deaths was increasing, it was important to point out that social distancing was making an impact.
Sir Patrick said: "The measures are making a difference, they are decreasing the contact which is so important to spread the disease and we're doing a good job at cutting that down."
Looking at those who have been tested having come to hospital, he added: "What you can see is there's been an increase in the number of cases since the middle of March through to today.
"We expect that measures that are in place that cause that social distancing, the stay at home message will be reducing the number of cases of transmission in the community and decreasing the number of cases overall."
Asked if the current restrictions imposed by the government are working, he said: "It's important that we do this now to get the numbers below NHS intensive care unit capacity, that is the absolute priority at the moment.
"Once that is achieved, once we know that we've got this curve below the ICU capacity and stable, then of course it's time to start asking the question which is being asked across the world at the moment – how do we release those measures and manage this going forward?
"So I think it's premature to put a time, an absolute time on how long this goes on for. We need to do phase one and then we need to think about how we release these in the right way and at the right approach in order to be able to allow the curve to stay below the ICU capacity."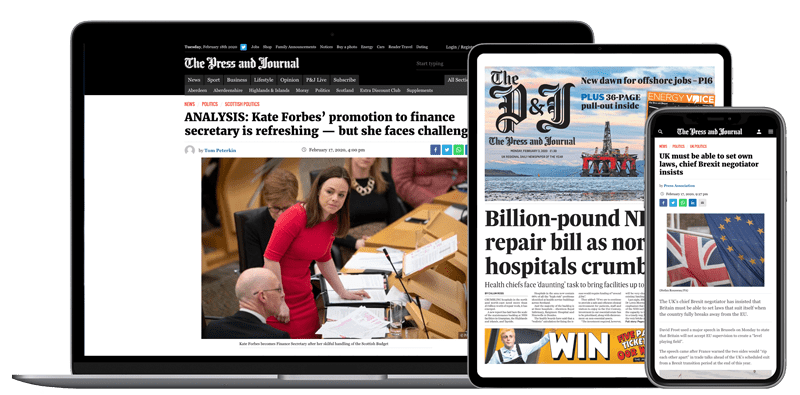 Help support quality local journalism … become a digital subscriber to The Press and Journal
For as little as £5.99 a month you can access all of our content, including Premium articles.
Subscribe