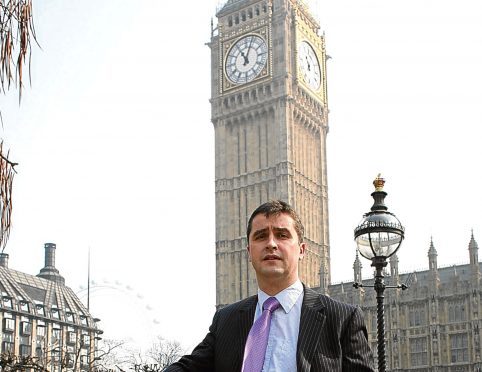 Western Isles MP Angus MacNeil urged people to "treat others as you would like to be treated", as his bill to improve the rights of refugees was presented in the Commons yesterday.
The SNP politician was drawn in seventh place in the private members' bill (PMB) ballot, which means his proposed new law has a chance of making it onto the statute book.
He has put forward the Refugees Family Reunion Bill, which aims to stop families from being "broken up by bureaucracy".
If passed, it would enable children to sponsor parents to come to the UK, which is not permitted under current rules.
It would also provide for legal aid to be made available for family reunion cases.
Mr MacNeil, who has been an MP since 2005, told the Press and Journal his bill has the backing of several groups, including the British Red Cross, Refugee Council, Amnesty International and Oxfam, as well as MPs from across the House.
Among those supporting it are Conservative Anna Soubry, outgoing Liberal Democrat leader Tim Farron, Green MP Caroline Lucas and Labour's Stella Creasy.
SNP Westminster leader Ian Blackford's name is also on the list of supporters.
Mr MacNeil said the proposed legislation would bring the UK into line with the rest of Europe.
He added: "You hope in politics you manage to achieve things. This is something worthy of achieving that would make a difference to people's lives.
"I hope the UK Government will back it. It should get behind it.
"Refugees value their children just as much as everybody else. Refugees are people like me or you who because of geopolitics have had to flee. That's all a refugee is.
"We can't see the future. Who knows something might happen that would force us to flee. Then we would become refugees.
"Treat others as you would like to be treated.
"It's surely something that people will support because of the good intentions."
If successful, he will follow in the footsteps of former Banff and Buchan MP Eilidh Whiteford, who became the first-ever SNP representative to steer a PMB through to royal assent.
Aimed at tackling violence against women, she succeeded after obtaining cross-party support and Theresa May's backing.
PMBs are a rare opportunity for MPs who are not ministers to make their mark by bringing in legislation.
Twenty names were drawn in last month's ballot, but as time for debating the bills is limited to just 13 Fridays in each parliamentary session, only the top seven are likely to get heard. As a result, most are unlikely to become law.
Saira Grant, chief executive of the Joint Council for the Welfare of Immigrants, welcomed Mr MacNeil's choice of topic.
She said: "This bill will ensure that children who have faced extraordinary hardship in their lives, and finally received sanctuary in the UK, will no longer have to face the additional trauma of being separated from their parents by an arbitrary and illogical gap in the law.
"Most children in this position remain separated from their parents. This bill would remove the unfair obstacle to vulnerable refugee children being reunited with their parents, and gaining the love, support and stability that they need to rebuild their lives."