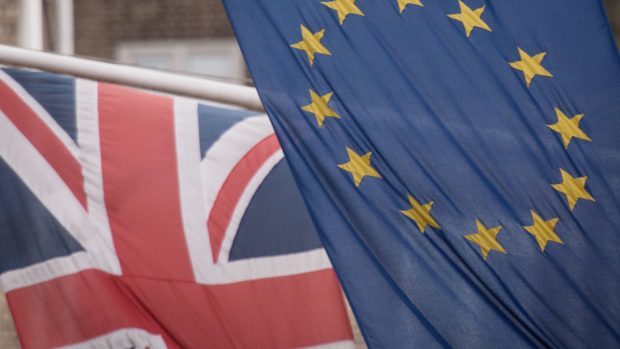 UK ministers were last night facing fresh demands to reveal the likely Brexit impact on the north and north-east amid claims the case for quitting the EU was in "chaos".
A leak of an economic impact analysis, which was drawn up for the UK Department for Exiting the EU, triggered renewed demands from opposition parties to release the full details, including regional impacts.
The document, seen by the BuzzFeed News website, concluded economic growth would be lower under a range of potential scenarios.
Even if the UK was able to negotiate a comprehensive free trade agreement, it estimates growth would be down 5% over the next 15 years.
That would rise to 8% if Britain left without a deal and was forced to fall back on World Trade Organisation (WTO) rules, but if the UK was to retain access to the single market the loss would be just 2%.
First Minister Nicola Sturgeon said the revelations were a "devastating leak" and a "watershed moment in the Brexit negotiations".
She added: "The prime minister must now agree to publish this analysis in full, and any other analyses which they are concealing from the people of these islands.
"Time is running out and the chaos in Downing Street must end."
Aberdeenshire East MSP Gillian Martin revealed she had written to Brexit Secretary David Davis demanding that he publish any regional impact assessments, amid concern for the north and north-east.
"Any leaked document which has regional breakdown of how Brexit will impact on us should be disclosed," she said.
"It is only right that constituents have access to information about how this is going to affect them."
But Prime Minister Theresa May told the weekly meeting of the UK Cabinet that the paper represented only "initial work" by officials which had not been signed off by ministers.
She said the document had not looked at the impact on the economy if the UK Government achieves the sort of "bespoke" trading agreement with the EU it is seeking.
Meanwhile, Scottish Conservative leader Ruth Davidson last night called on politicians to ensure Scotland is ready to capitalise on the advantages of leaving the European Union.
In her David Hume Institute Lecture, she said: "While it may not seem like it – especially this week – there will be life after Brexit. There is no excuse for inaction here in Scotland.
"We must look to ourselves – and if all we hear from Scottish ministers here is a counsel of despair, we will miss the opportunities which are in our grasp. We must ask how we can contribute, not recriminate."