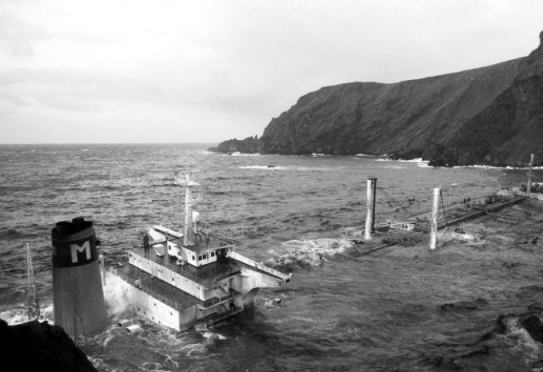 Civil servants had a secret rule in the 1980s that ministers would not be sent to the site of a disaster unless at least five people had died.
The crass threshold emerged in documents at the National Archives which can be made public for the first time today.
John Major's government discussed new rules for inquiries into major tragedies after a spate of disasters in the late 1980s and early 1990s, including Piper Alpha, Hillsborough, Lockerbie, the Clapham Junction rail crash and the Braer oil tanker spill off Shetland.
Amid the discussions, an official called J. Betts wrote to Brigadier Budd, of the civil contingencies unit in the Cabinet Office, to give his views on how civil servants respond to significant incidents.
The official recalled working at the Department of Transport (DoT), and said the staff were used to dealing with accidents on the roads and railways.
The letter added: "DoT also benefitted from the extensive experience of accidents it gained during the late 1980s.
"In my first week in the Secretary of State's office, I was given a five-page note setting out exactly what I was to do in the event of a major accident. The note was drafted by a private secretary veteran of Clapham, Purley, Lockerbie and Kegworth.
"It listed home telephone numbers for lead officials by category of disaster, and even included a definition of what a 'major' accident was (I seem to recall that five fatalities or more was deemed to justify a ministerial site visit)."