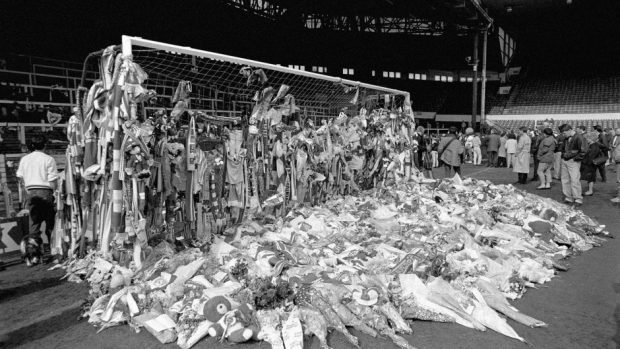 Scottish Secretary Malcolm Rifkind battled to allow Scottish football clubs more time to bring in all-seater stadiums in the wake of the Hillsborough disaster.
UK Government ministers were eager to announce a target date for phasing out terraces following the publication in 1990 of the Taylor Report into the tragedy, in which 96 fans died.
Clubs in Scotland could not be legally forced into the change, but the majority of Margaret Thatcher's Cabinet were keen to proceed with a new UK-wide system.
Aberdeen FC was the only top flight team to boast an all-seater stadium at the time, while Rangers were in the process of redeveloping Ibrox.
Michael Forsyth, then a junior minister in the Scottish Office, met representatives from the clubs in February 1990.
After the summit, newly released files show that Mr Rifkind wrote to his Cabinet colleagues saying: "The authorities regard them as having even greater problems in meeting the Taylor timetable in view of their slim financial resources and suggest an extension of five years to the Taylor timetable for these clubs."
He added that he accepted it would cause "difficulties" in England and Wales due to the "different safety standards", but that "my assessment is that the authorities are genuinely anxious to implement the recommendations on an adjusted timescale and that we would face major problems in seeking to impose the Taylor timetable."
In the end, however, clubs in Scotland agreed to the deadline of August 1994 for the introduction of all-seater stadiums, a move which left several facing significant financial pressure.
Responding to Mr Rifkind, Home Secretary David Waddington said: "I must say I would be most unhappy if any general dispensation were given to Scottish football clubs to depart from the timetable proposed by Lord Justice Taylor."
He added: "I do not think we can argue that safety considerations vary significantly from one part of the country to another."