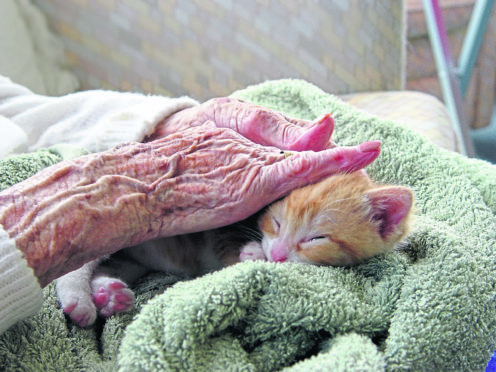 Local councils have been accused of wasting millions of pounds of taxpayers' money on in-house care while starving private homes of cash.
Robert Kilgour, chairman of Renaissance Care, made the accusation after obtaining figures which he said proved many local councils were asking private providers to operate on far lower funding than their own services.
Under a national agreement, councils pay private homes £594 a week for residential care and £690 for full nursing care.
But figures obtained by Mr Kilgour show that in many cases councils are spending more than £1,000 a week on their own in-house care.
Authorities such as Orkney Council estimate their weekly care costs per resident to be between £1,039 and £1,230, Argyll and Bute put the figure at £1,244, Western Isles Council estimate the cost is around £1,028 and Shetland Council put it between £1,338 and £1,789.
Mr Kilgour said: "Local councils need to address growing inequalities in funding between local authority and independent homes.
"What is taking place is a blatant misuse of public money, with tens of millions of pounds wasted every year, and still nothing is being done about it."
Dr Donald Macaskill, chief executive of Scottish Care, said: "We deserve a situation where the charitable, voluntary and private care homes are properly funded and dealt with on equal terms rather than being treated as second class by such chronic underfunding.
"This is fundamentally reducing the chance of our fellow citizens to have real choice when it comes to choosing a care home for themselves or their relative."
A spokesman for the Convention of Scottish Local Authorities (Cosla) said the comparison was a "false one".
He said: "The rate paid by the local authority through the national care home contract is the product of a collaborative working relationship with private and third sector providers to set rates in a clear and transparent manner.
"The comparison between privately-run and local authority-run care homes is a false one for many reasons – for example, council-run facilities often take higher-need individuals and often operate different pay structures.
"With this in mind, it is disappointing that, once again, the same arguments are repeated by providers with whom we normally have a very constructive relationship."