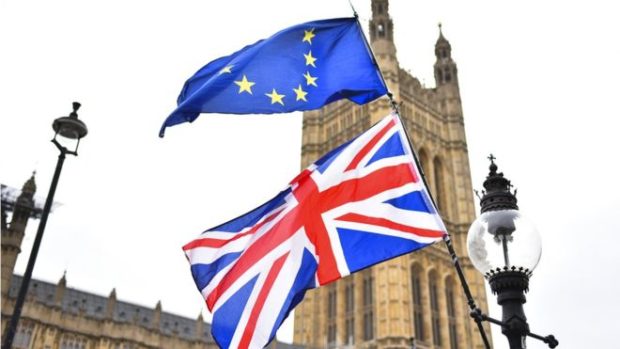 The Scottish Government has been accused of "wasting" £10 million of cash earmarked for Brexit preparations.
Budget figures reveal that of the £37 million allocated to the Scottish Government to spend on Brexit preparations this year, just £27 million has been spent.
A Tory source said the the figures show the SNP is "effectively wasting taxpayers' money that has been set aside for Brexit".
This underspend comes despite calls from Derek Mackay and Humza Yousaf for extra cash to pay for Brexit related policing.
In a joint letter, published earlier this month, the ministers stated: "Police Scotland is preparing to provide mutual aid to other forces across the UK, should this be required.
"The Brexit funds that the Scottish government have so far been allocated fail to recognise these needs".
Questions have also been asked about the amount of support being provided to local councils.
English councils have received £56.5 million to prepare for Brexit, yet in the the 18-19 budget revision there was no evidence that Scottish councils have received funding.
Banff and Buchan Tory MP David Duguid demanded clarity on where the money had been spent.
He told the Press and Journal: "The SNP government must provide immediate clarity on where this money is going.
"Holyrood has received £92 million to prepare for leaving the EU, but this year, £10 million of that has gone elsewhere.
"Councils in England have received £56 million, yet there is no evidence Scottish councils have received anything at all."
He added: "The SNP are the first to complain and scaremonger about Brexit – yet they seem to be dragging their feet on doing anything about it.
"I think Scottish taxpayers – not to mention our local councils – have a right to an explanation."
A spokesman for Scotland's Brexit Minister Michael Russell said that the government had "allocated all Brexit consequential cash for 2019-20", but did not comment on the 2018-19 figures.
He said: "This is astonishing hypocrisy from the Tories – Brexit is an unmitigated shambles entirely of their own making and they have no business pointing the finger at others.
"The risk of a no-deal outcome is rising by the day, something which would be catastrophic and could cost up to 100,000 jobs in Scotland alone.
"Theresa May should rule out a no-deal without any further delay and her Scottish MPs should be pushing her to do so instead of mounting ludicrous diversionary attacks like this."