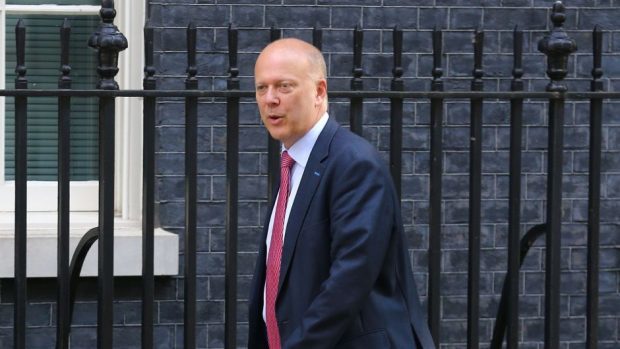 Transport secretary Chris Grayling is an "international embarrassment" who should be sacked without delay, Labour and the SNP have said.
Shadow transport secretary Andy McDonald and the SNP's transport spokesman Alan Brown called on Mr Grayling to resign during a Commons question session on the government's handling of a no-deal Brexit contract with a ferry firm.
Last week the Department for Transport was forced to pay Eurotunnel £33million in an out-of-court settlement after they complained the contracts were handed out in a "secretive" way.
Mr McDonald said: "Even in this golden age of ministerial incompetence, the transport secretary stands out from the crowd.
"He leaves a trail of destruction in his wake, causing chaos and wasting billions of pounds yet he shows no contrition, no acknowledgement of his mistakes nor any resolve to learn and improve.
"He's now ridiculed in the New York Times, the mayor of Calais has banned him from his town – the transport secretary has become an international embarrassment."
Mr McDonald also hit out at the fact the transport secretary was absent from the Commons for the question session, saying it showed "disregard" for taxpayers.
Mr Brown later added: "The Tory transport secretary's position is now completely untenable. Chris Grayling must do the honourable thing and resign – or be sacked.
"People across Scotland and the UK will rightly be furious that they are paying the price for Tory failure – with millions of pounds of taxpayers' money being wasted for no good reason.
"Failing Grayling's gaffes and errors are reported to have cost taxpayers £2.7 billion during his career in the UK government. Enough is enough – he has to go."
Health secretary Matt Hancock, who was drafted in to respond on behalf of the government, did not seek to defend Mr Grayling and instead reiterated the maximum cost of the legal settlement with Eurotunnel is £33 million.
He said: "The purpose of the decision was to ensure the unhindered flow of medicines.
"The purpose of this is to make sure that whatever happens in Brexit people can be safe."