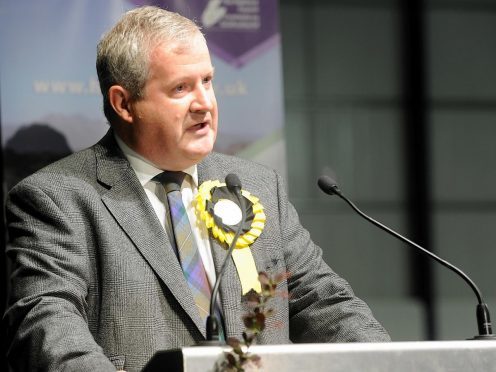 SNP Westminster leader Ian Blackford has expressed fears that Theresa May could ignore the will of Parliament and take the UK out of the EU without a Brexit deal next week.
Mr Blackford said the prospect of leaving without an agreement, which could well come to pass in eight days time, "scared the living daylights" out of him.
He warned that in the event of a no-deal, foodbanks across Scotland would struggle to cope with the level of demand.
---
---
Mr Blackford, speaking to the Press and Journal, said: "It's extraordinary that we are at this stage and that the prime minister has failed to recognise that neither her deal or no-deal are acceptable and she has failed to engage cross-party to find a way forward out of this.
"No-deal absolutely scares the living daylights out of me, we should not be countenancing no-deal in any circumstances. I cannot comprehend why any government would behave in such an irresponsible manner because that's what it is."
He added: "Think about what no-deal means for foodbanks getting supplies from the supermarkets, all of a sudden they are going to be saying we're not in a position to do that anymore because we've got to make sure that we've got goods that we can supply to our customers."
Mr Blackford raised concern that it could well come to pass that if Mrs May's deal is defeated the government could ignore Parliament's demand not to leave with no-deal.
He said: "If you look at everything that has gone over the course of the last few months it is difficult to get down to a few sentences, when a government that has been in contempt, when a government is ignoring the instruction it has been given to take no-deal off the table, then these are really quite extraordinary circumstances."
Pressed on whether preparations for a second independence referendum were being ramped up in light of the latest Brexit developments, he said: "You know the direction of travel on this, I don't want to preempt what the first minister may say.
"I hope the people of Scotland are watching what is going on in this place because it's not just what is happening specifically with Brexit, it's the consequence of what's happening with Brexit that's there's not an effective government."