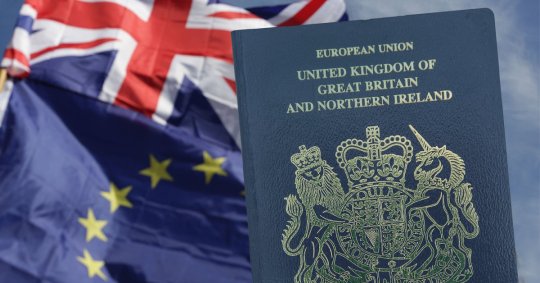 A Brexit minister has criticised a Scottish MEP for posting what he described as "hugely irresponsible" letters to EU citizens who live and work in the north-east.
The letter, seen by the Press and Journal, suggests EU nationals living in the UK are not valued by pointing to the "shameful" Brexit rhetoric of the past few years.
Banff and Buchan MP David Duguid raised the matter with the Department for Exiting the European Union in the Commons yesterday.
Minister Robin Walker said the mail, signed by SNP MEP Alyn Smith and MSP Bruce Crawford, was designed to "stir up fear".
Mr Walker said: "It is hugely irresponsible for people to stir up fear in the way that we have seen.
"EU citizens are highly valued members of their communities and play an integral part in the economic, cultural and social fabric of the UK.
"The UK Government has been unequivocal that in any scenario, including no deal, any EU citizens and their family members living here today will be able to stay. We want them to stay – they're our friends and our neighbours."
Mr Duguid, speaking outside the Commons, said: "This letter is a cynical tactic which is as transparent as it is irresponsible.
"I have repeatedly stated my own commitment to doing all I can to help ease the process for EU citizens and their families and I would encourage anyone with any concerns regarding their own individual situation, to contact my office."
Mr Smith dismissed the accusations and launched a counter-offensive blast at his opponents.
He said: "So desperate are they to try distract people from the disaster their own policy is causing that they take a letter that both reassures EU nationals that they are welcome in Scotland and gives practical advice on how to apply for settled status, to twist it in a way that causes more alarm.
"If Mr Duguid would like to discuss how best to support our EU friends in Scotland, he can start by stopping his party's disastrous Brexit and stop trying to score petty points."