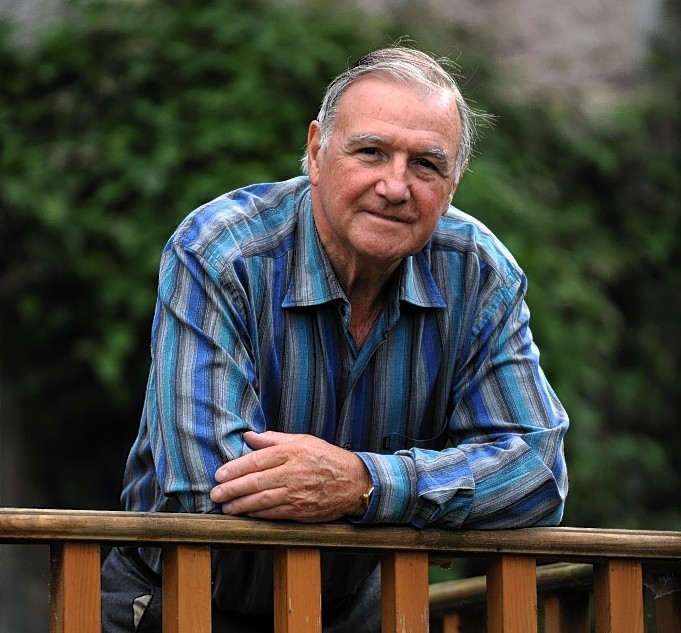 The "shambles of Brexit" and the possibility of a no-deal departure on Halloween is making the "superficial attractiveness of Scottish independence stronger", former Gordon MP Malcolm Bruce has warned.
The Lib Dem peer agreed with the assessment of Gordon Brown and David Lidington, the prime minister's de facto deputy, that the Union has never been in more danger, as he called on the UK Government to "get radical" in its defence.
Lord Bruce, who is the party's Scotland spokesman in the upper chamber, said those agitating for another independence referendum at this stage in the Brexit process were "off their head".
He said: "The shambles of Brexit and the possibility of a hard Brexit makes the superficial attractiveness of Scottish independence stronger, makes the emotional case, the reaction stronger.
"I don't underestimate the argument that crashing ahead with Brexit without due consideration could lead to independence but then you have to say to people, what would be the process?
"The process would be a second referendum, in which case you would have to vote to leave the UK and then apply to join the EU with no bank, currency and an unacceptable level of debt.
"However sympathetic the rest of the EU are to the idea of drawing Scotland in they can't just ignore all of that."
"For me you add Brexit to independence and you're off your head", he added.
Lord Bruce said, as an antidote to nationalist demands, he would like to see the UK Government "get radical" in giving devolved authorities more say in country wide governance.
He said: "I'd argue that it might require some kind of qualified majority voting on what you might call UK wide decisions.
"I would argue there's a case for saying if you have got Scotland, Northern Ireland, Wales and London saying we don't like this, then perhaps you shouldn't go ahead with it."
The peer went on to argue that, 20 years on from devolution, the Scottish Government should also be looking to make radical changes by creating a second chamber and changing the voting system for MSPs.
He said: "Over the 20 years of the Scottish Parliament's existence there has been circumstances where the lack of a check has led to bad decisions, look at things like the unified police force and fire service. A revising chamber might have worked some of the problems through."
On voting, Lord Bruce said he would like to see the introduction of the single transferable vote (STV) for Holyrood elections.
STV is a form of proportional representation that would mean rather than one person representing everyone in a small area, bigger areas elect a small team of representatives.
Lord Bruce: "Nobody likes the fact that there are two classes of MSP, those who are elected for a constituency and those who are elected from the list. You can resolve that by bringing in STV."
He added: "First past the post is all or nothing, you vote one way and your character doesn't get in that's the end of your vote under STV that is not the end of your vote, second preference and third preference all count, meaning you have a stake in everybody who is elected."